maestro
mastercard
visa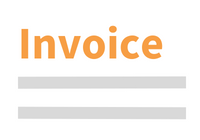 Questions about this product?
Contact our customer service
Human Rights and the Internet
Book | 1st edition 2021 | World | Joy Liddicoat Description
"I can wholeheartedly recommend this publication to everyone who wants to gain an understanding of what is at stake regarding human rights in our networked world – it is about time to join the conversation in 2022!"
-- Gregor Fischer-Lessiak, European Yearbook on Human Rights 2022

"'The expertise and experience of the author, her work internationally with activists to advise human rights in the internet sector, along with her years of work with the Human Rights Commission and the Privacy Commissioner, means I would trust this book. "
-- Dame Marilyn Waring, 2021

The past decade has witnessed unprecedented use of the Internet for both advancing and suppressing human rights, giving rise to complex new issues that can both inspire and overwhelm. With ever-growing concerns about the (non-)regulation of our digital environment, it is surprising that both the theoretical and practical application of human rights to the Internet and our online lives remain unclear.

This book is a short and accessible introduction to the concepts of human rights, the Internet and the emergence of an era of human rights online as a new legal challenge. It will be of interest to a broad range of readers: policy makers and informed citizens, lawyers working with human rights defenders, and legal and human rights academics examining the emergence of this legal field.
______

JOY LIDDICOAT (LLM) specialises in human rights, privacy and technology law. A former Human Rights Commissioner and Assistant Privacy Commissioner, Joy is President of InternetNZ, responsible for the country code top level domain .nz. She has represented government, technical community and civil society organisations at national and international levels, including as an Internet Rights Specialist for the Association for Progressive Communications and at the International Corporation for Assigned Names and Numbers, ICANN. Joy lives in New Zealand and is a research affiliate with the Law Faculty at the University of Otago.


Technical info
More Information

| | |
| --- | --- |
| Type of product | Book |
| Format | Paperback |
| EAN / ISSN | 9781839700590 / 9781839701672 |
| Weight | 400 g |
| Status | Available |
| Number of pages | x + 184 p. |
| Access to exercice | No |
| Publisher | Intersentia |
| Language | English |
| Publication Date | Jul 29, 2021 |
| Available on Jurisquare | No |
| Available on Strada Belgique | No |
| Available on Strada Europe | No |
| Available on Strada Luxembourg | No |
Chapters
Downloads
Introduction
PART I. HUMAN RIGHTS ONLINE
Chapter 1. The Internet and Human Rights: A Tale of Two Systems
Chapter 2. The Emergence of Human Rights Online
Chapter 3. Human Rights Violations
Chapter 4. Accountability for Human Rights Violations Online
Chapter 5. Accountability in the United Nations Human Rights Council
PART II. NEW CHALLENGES IN THE DIGITAL ERA
Chapter 6. Human Rights in the Digital Age
Chapter 7. Human Rights and the Internet in a Time of Covid-19
Chapter 8. Human Rights and Artificial Intelligence