maestro
mastercard
visa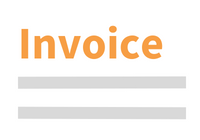 Questions about this product?
Contact our customer service
Human Security and International Law
The Challenge of Non-State Actors
Book | 1st edition 2013 | World | Cedric Ryngaert, Math Noortmann Description
In 1994, the United Nations Development Programme (UNDP) coined the term 'human security' in the seminal UNDP Human Development Report. This report approached 'security' for the first time from a holistic perspective: security would no longer be viewed from a purely military perspective, but rather it would encapsulate economic, food, health, environmental, personal, community and political security. Although the concept of human security accords a higher status to individual than to governmental interests, human security discourses have continually emphasised the central role of States as providers of human security.

This volume challenges this paradigm, and highlights the part played by non-state actors in both threatening human security and also in rescuing or providing relief to those whose human security is endangered. It does so from a legal perspective, (international) law being one of the instruments used to realise human security as well as being a material source or guiding principle for the formation of human security-enhancing policies. In particular, the volume critically discusses how various non-state actors, such as armed opposition groups, multinational corporations, private military / security companies, non-governmental organisations, and national human rights institutions, participate in the construction of such policies, and how they are held legally accountable for their adverse impact on human security.

With contributions by: Veronika Bílková, Gentian Zyberi, Richard Carver, Heleen Struyven, Zeray Yihdego and Surabhi Ranganathan.


Technical info
More Information

| | |
| --- | --- |
| Type of product | Book |
| Format | Hardback |
| EAN / ISSN | 9781780682006 |
| Series name | International Law |
| Weight | 530 g |
| Status | Available |
| Number of pages | xii + 204 p. |
| Access to exercice | No |
| Publisher | Intersentia |
| Language | English |
| Publication Date | Dec 20, 2013 |
| Available on Jurisquare | No |
| Available on Strada Belgique | No |
| Available on Strada Europe | No |
| Available on Strada Luxembourg | No |
Chapters
Downloads
Human Security and International Law: the Challenge of Non-State Actors
Human Securities, International Laws and Non-State Actors: Bringing Complexity Back In
Ensuring Human Security in Armed Conflicts: The Role of Non-State Actors and its Reflection in Current International Humanitarian Law
The Role of Non-State Actors in Implementing the Responsibility to Protect
National Human Rights Institutions, Displacement and Human Security
Threats Posed to Human Security by Non-State Corporate Actors: the Answer of International Criminal Law
The Arms Trade Treaty and Human Security: What Role for NSAs?
Constructive Constraints? Conceptual and Practical Challenges to Regulating Private Military and Security Companies
Towards a (New) Human Security-Based Agenda for International Law and Non-State Actors?