maestro
mastercard
visa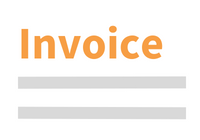 Questions about this product?
Contact our customer service
Humanitarian Assistance and State Sovereignty in International Law
Towards a Comprehensive Framework
Book | 1st edition 2015 | United Kingdom | Emilie Kuijt Description
An earthquake. A conflict. A tsunami. A coup. Increasingly, non-international armed conflicts send thousands of civilians fleeing across borders to safety, whilst (natural) disasters hit areas of the world where resources to address the calamity are scarce. Coinciding emergencies or deliberate obstruction by authorities exacerbate the already dire situation. A humanitarian crisis often ensues.

The result of these crises is an immediate and large-scale need for food, water, shelter and medicine: in other words, the provision of humanitarian assistance. Whereas the need for such assistance may be ascertainable, its provision is not without legal and political challenges, and deprivation of aid is unfortunately all too common.

Looking at these challenges and circumstances, several issues can be discerned regarding the legal framework governing the provision of humanitarian assistance. These include the fragmentation or conflict of applicable norms, developments within the international legal realm regarding the role of the individual in the receipt of aid and in the responsibility for its provision, as well as the changing nature of conflicts in the world and actors partaking in these conflicts. State sovereignty must furthermore continuously be taken into consideration as part of this legal framework, from the viewpoint of the provision of assistance, its denial and enforcement.

This book aims to systematically address these challenges, with an overarching approach to the provision of humanitarian assistance. Part I sets out the boundaries of the existing framework and addresses the relevant concepts pertaining to the delivery of emergency aid. Part II assesses the currently existing rights of the affected persons and duties of the affected state in the delivery of humanitarian assistance, whereas Part III addresses enforcement possibilities in the absence of (sufficient) provision by the affected state. Lastly, recommendations are provided to ensure the protection of those who need it most.

Technical info
More Information

| | |
| --- | --- |
| Type of product | Book |
| Format | Paperback |
| EAN / ISSN | 9781780683669 |
| Series name | Human Rights Research Series |
| Weight | 1070 g |
| Status | Available |
| Number of pages | xx + 626 p. |
| Access to exercice | No |
| Publisher | Intersentia |
| Language | English |
| Publication Date | Nov 26, 2015 |
| Available on Jurisquare | No |
| Available on Strada Belgique | No |
| Available on Strada Europe | No |
| Available on Strada Luxembourg | No |
Chapters
Downloads
PART I. SETTING THE FRAMEWORK
Chapter 1. Introduction
Chapter 2. Defining Humanitarian Assistance, the Principles for Its Provision and Determining the Relevant Actors
Chapter 3. Humanitarian Assistance: Its Scope of Application and the Applicable Law
Chapter 4. State Sovereignty as a Contextual Concept regarding Humanitarian Assistance
PART II. PRIMARY RIGHTS AND DUTIES IN HUMANITARIAN CRISES
Chapter 5. The Potential Human Right to Receive Humanitarian Assistance
Chapter 6. The Duty of the Affected State to Provide, and the Right of Persons to Receive Humanitarian Assistance
PART III. THIRD PARTY ACTION WHEN PROVISION IS LACKING
Chapter 7. Third Parties and the Provision of Assistance: The Right to Offer Assistance and the Related (Potential) Right to Access
Chapter 8. Legal Consequences of the Denial of Humanitarian Assistance: Methods of Enforcement
Chapter 9. Conclusions and Recommendations
Dutch Summary
Bibliography
Index
Curriculum Vitae
School of Human Rights Research Series