maestro
mastercard
visa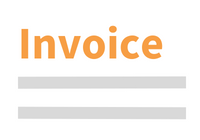 Questions about this product?
Contact our customer service
Immoral Contracts in Europe
Book | 1st edition 2020 | Europe | Aurelia Colombi Ciacchi, Chantal Mak, Zeeshan Mansoor Description
Contracts are illegal not only when they contravene specific legal rules, but also when they are considered immoral or contrary to public policy. In this way rules of contract law also influence the exceptional and sometimes fragile relationship between law and morality. They determine which issues can be made the subject of a legally valid and enforceable agreement according to the values underlying the legal order to which they pertain. But despite their geographic proximity, shared history and common aim of a strong EU internal market there are remarkable differences in the underlying values of many European legal systems.

This book brings together a group of well renowned contract lawyers that analyse how their own legal systems deal with 12 interesting cases of morally dubious agreements, including for example suretyships, conditional contracts of succession, nuptial agreements, surrogacy agreements, contracts for sex work and, of course, usurious contracts. All inspired by real litigations adjudicated by courts and covering the questions of validity and enforceability, as well as the availability of remedies.

To give a comprehensive picture of immoral contracts across Europe, the national perspectives are complemented by chapters providing historical insights as well as an EU perspective. Throughout the book comprehensive analysis of the findings offers crucial insights into divergences and convergences and the decisive factors driving European thinking.

With contributions by Susana Almeida, Paulius Astromskis, Marko Baretić, Valentina Bineva, Milan Budjač, Florin Ciutacu, Aurelia Colombi Ciacchi, Eugenia Dacoronia, Julie del Corral, Róbert Dobrovodský, Wolfgang Faber, Nuno Ferreira, Francesca Fiorentini, Morten M. Fogt, Kęstutis Gusevičius, Nikitas Hatzimihail, Torbjörn Ingvarsson, Monika Jurčová, Lorenz Kähler, Julija Kiršienė, Theis Klauberg, Ivana Klorusová, Jūlija Kolomijceva, Irene Kull, Laura Macgregor, Chantal Mak, Zeeshan Mansoor, Ľuboš Maxina, Adam McCann, Peter Mészáros, Špelca Mežnar, Tuulikki Mikkola, Zuzana Nevolná, Zdeněk Nový, Zsolt Okányi, Barbara Pasa, Charlotte Pavillon, Annina H. Persson, Katarína Procházková, Teresa Rodríguez de las Heras Ballell, Vincent Sagaert, Angel Shopov, Karolina Sikorska, Jozef Štefanko, Lyn K.L. Tjon Soei Len, Martina Uhliarová, Kurt Xerri, David E. Zammit and Jozef Zámožík.

_____

PROF. DR. AURELIA COLOMBI CIACCHI is a Professor of Law and Governance at the Law Faculty of the University of Groningen. She was previously a Marie Curie Fellow at the University of Oxford.

PROF. DR. CHANTAL MAK is a Professor of Private law, in particular fundamental rights and private law, at the Amsterdam Centre for Transformative Private Law (ACT) of the University of Amsterdam.

DR. ZEESHAN MANSOOR is an Assistant Professor at the Hazelhoff Centre for Financial Law of the University of Leiden. He is also a Director at the consultancy firm Alvarez & Marsal, focusing on Financial Industry Advisory Services (FIAS).

Technical info
More Information

| | |
| --- | --- |
| Type of product | Book |
| Format | Paperback |
| EAN / ISSN | 9781839700101 / 9781839701153 |
| Series name | The Common Core of European Private Law |
| Weight | 1300 g |
| Status | Available |
| Number of pages | xlvii + 740 p. |
| Access to exercice | No |
| Publisher | Intersentia |
| Language | English |
| Publication Date | Nov 30, 2020 |
| Available on Jurisquare | No |
| Available on Strada Belgique | No |
| Available on Strada Europe | No |
| Available on Strada Luxembourg | No |
Chapters
Downloads
Part I. The Issue of Morality in the Development of European Contract Law
Immortal Contracts in Europe: The First Common Core
Immorality of Contracts in Europe: Four Approaches
Part II. Case Studies
Questionnaire
Case 1: Sex Work Contracts
Case 2: Contracts Promoting Sex Work
Case 3: Contracts Promoting Telephone Sex
Case 4: Contracts Promoting "Dwarf Throwing"
Case 5: Surrogate Motherhood Contracts
Case 6: Marriage Brokerage Contracts
Case 7: Nuptial Agreements
Case 8: Contracts Restraining Marriage
Case 9: Conditional Contracts of Succession
Case 10: Contracts Restricting Personal Liberty
Case 11: Usurious Contracts
Case 12: Immoral Suretyships
Part III. Comparative Conclusions
28 Jurisdictions and 12 Types of Morally Dubious Contracts: To What Extent is there a Common Core?