maestro
mastercard
visa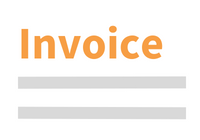 Questions about this product?
Contact our customer service
Industrial Relations Law in the UK
Book | 1st edition 2012 | United Kingdom | Pascale Lorber, Tonia Novitz Description
Industrial relations law in the United Kingdom has undergone changes brought about by the European Union and by Labour governments elected from 1997 onwards. While those changes have not been revolutionary, they have shifted the landscape of industrial relations.

The isolation and demonization of trade unions under earlier Conservative governments was addressed by Labour through the establishment of a 'partnership' role for unions within the workplace alongside a statutory recognition procedure. Also, within this period, opportunities for unions to represent their members' interests within information and consultation procedures were increased through EU initiatives. In parallel, however, unions' ability to strike has been very limited, while their one-time representational monopoly has been further diluted by the development of alternative channels of worker representation.

This book gives an overview of the legal framework governing industrial relations in the United Kingdom at a time when a Conservative-Liberal Democrat Coalition government is engaging in a substantial 'Employment Law Review', which threatens to undermine limited advances in collective employment law. This publication is written for students, academics and professionals interested in collective labour law and industrial relations in a national, European and international context.

Technical info
More Information

| | |
| --- | --- |
| Type of product | Book |
| Format | Paperback |
| EAN / ISSN | 9789050959599 |
| Weight | 343 g |
| Status | Available |
| Number of pages | xii + 172 p. |
| Access to exercice | No |
| Publisher | Intersentia |
| Language | English |
| Publication Date | Jul 4, 2012 |
| Available on Jurisquare | No |
| Available on Strada Belgique | No |
| Available on Strada Europe | No |
| Available on Strada Luxembourg | No |
Chapters
Downloads
Chapter 1. Industrial Relations and the Law
Chapter 2. Freedom of Association
Chapter 3. Collective Bargaining
Chapter 4. Trade Unions and their Members: The Regulation of Internal Affairs
Chapter 5. Industrial Conflict
Chapter 6. Collective Representation and Information and Consultation