maestro
mastercard
visa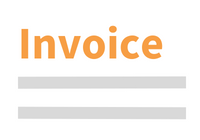 Questions about this product?
Contact our customer service
Information and Notification Duties
Book | 1st edition 2015 | United Kingdom | Ilse Samoy, Marco Loos
Description
Technological and economical developments require contracting parties to be informed and advised: informed about the characteristics of the services or the goods they order; well advised about their choices and options; informed about the remedies that may be used against them; and well protected from the consequences of a lack of information or notification.

This book analyses several aspects of these information and notification duties. It is the result of fruitful collaboration as part of the Ius Commune Research School's Contract Law and Law of Obligations research programme. Information and notification duties were the theme of a contract law workshop during the 19th Ius Commune Conference in Edinburgh in November 2014. This book contains the proceedings of that workshop, with contributions by Sanne Jansen (Leuven), Johanna Waelkens (Leuven), Johan Vannerom (Leuven), Carien de Jager (Groningen), Joasia Luzak (Amsterdam), Gerard de Vries (Amsterdam), and Mark Kawakami and Catalina Goanta (Maastricht), with an introduction by Ilse Samoy (Leuven) and Marco B.M. Loos (Amsterdam).

Technical info
More Information

| | |
| --- | --- |
| Type of product | Book |
| Format | Paperback |
| EAN / ISSN | 9781780683539 |
| Series name | Ius Commune Europaeum |
| Weight | 347 g |
| Status | Available |
| Number of pages | xvi + 186 p. |
| Access to exercice | No |
| Publisher | Intersentia |
| Language | English |
| Publication Date | Nov 25, 2015 |
| Available on Jurisquare | No |
| Available on Strada Belgique | No |
| Available on Strada Europe | No |
| Available on Strada Luxembourg | No |
Chapters
Downloads
Notification, Shortcomings, Remedies, and Defences: A Complex Relationship – A Comparison between Belgian Law and European Legal Instruments
Article 5 Unfair Terms Directive 93/13/EEC: Transparency and Interpretation in Consumer Contracts
The Consumer's Right to Information: A 'Reality Check', on the Boundaries of a Duty to Inform and a Proposed Regulatory Reform
'Who Are You, Investor: Mr. Spock, Captain Kirk or Somewhere in between?' – A Behavioural Finance Exploration and Suggestions for Better Informing Investors about Complex Investment Products Through Information Disclosure
Online Disclosure Rules of the Consumer Rights Directive: Protecting Passive or Active Consumers?
Is the General Pre-Contractual EU Notification Duty of Traders to Provide Consumers with Information with Respect to the Main Characteristics of the Goods or Services to Be Supplied in Keeping with the Systems of Private Lawof the Member States and Consistent with the acquis communautaire?
Even Lawyers Are Consumers: Perceiving Business Attitudes in Online Contracts