maestro
mastercard
visa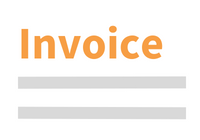 Questions about this product?
Contact our customer service
International Actors and Traditional Justice in Sub-Saharan Africa
Policies and Interventions in Transitional Justice and Justice Sector Aid
Book | 1st edition 2015 | United Kingdom | Eva Brems, Giselle Corradi, Martien Schotsmans Description
This book studies the role of international actors in the areas of transitional justice and justice sector aid with respect to traditional justice and legal pluralism in sub-Saharan Africa. Based on a number of case studies, the chapters describe the kinds of policies and interventions that are supported and financed by international actors, with special attention for the kinds of strategies that are deployed in order to address areas of tension with human rights. The volume then explores the relationship between international actors' practices and the body of knowledge that exists in these domains, as well as in general socio legal theory. Thereby, this contribution offers empirical data drawn from examples of who is doing what in a series of case studies, identifies regional trends and links them to the existing literature by examining the extent to which the insights generated so far by scholars and practitioners is reflected in the work of international actors. Based on this, the book formulates a number of hypotheses that may explain current trends and proposes additional issues that need to be considered in future research agendas. Finally, the volume links two fields of intervention that have so far evolved in rather parallel ways and explores the commonalities and differences that can be found in the areas of transitional justice and justice sector aid.

Technical info
More Information

| | |
| --- | --- |
| Type of product | Book |
| Format | Paperback |
| EAN / ISSN | 9781780682877 |
| Weight | 500 g |
| Status | Available |
| Number of pages | xvi + 238 p. |
| Access to exercice | No |
| Publisher | Intersentia |
| Language | English |
| Publication Date | May 5, 2015 |
| Available on Jurisquare | No |
| Available on Strada Belgique | No |
| Available on Strada Europe | No |
| Available on Strada Luxembourg | No |
Chapters
Downloads
Part I. GENERAL INTRODUCTION
Chapter 1. International Actors and Traditional Justice in Africa
Part II. INTERNATIONAL ACTORS AND TRADITIONAL JUSTICE IN TRANSITIONAL JUSTICE
Chapter 2. The Role of Tradition in Transitional Justice
Chapter 3. The Policy of International Actors on Traditional Justice in Transitional Justice
Chapter 4. Non-Official Use of Tradition: A Case Study on Sierra Leone
Chapter 5. Official Hybridisation of Tradition: A Case Study on Rwanda
Chapter 6. Official Complementarity: A Case Study on Northern Uganda
Chapter 7. Tradition in Transitional Justice: Between Localisation and Globalisation
Part III. INTERNATIONAL ACTORS AND TRADITIONAL JUSTICE IN JUSTICE SECTOR AID
Chapter 8. At the Crossroads of Theory and Practice
Chapter 9. Justice Sector Aid in Legally Plural Africa
Chapter 10. Linking Socio-Legal Theory and Justice Sector Aid
Chapter 11. Traditional Law through a State Lens: A Case Study on Malawi
Chapter 12. Polycentric Legal Landscapes: A Case Study on Mozambique
Chapter 13. Beyond Dichotomies: A Case Study on Sierra Leone
Chapter 14. Traditional Law through a State Lens: A Case Study on Zambia
Chapter 15. From Addressing Local Legal Orders to Embracing Legal Pluralism
Part IV. GENERAL CONCLUSION
Chapter 16. Embracing Legal Pluralism: General Conclusion