maestro
mastercard
visa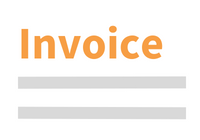 Questions about this product?
Contact our customer service
International Handbook on Child Participation in Family Law
Book | 1st edition 2021 | World | Wendy Schrama, Marilyn Freeman, Nicola Taylor, Marielle Bruning Description
This topical and timely book considers children's participation rights in the context of family law proceedings, and how their operation can be improved for the benefit of children and family justice systems globally. In doing so, it provides the pedagogical reasoning for child participation, as well as a thorough analysis of the relevant human rights instruments in this area, including the United Nations Convention on the Rights of the Child.

This comprehensive book examines the way in which private international law instruments deal with child participation in separation/divorce, parental responsibility and child abduction proceedings. In addition, the book includes individual contributions from renowned family law experts from 17 countries who describe and analyse the local laws and exercise of child participation rights in their own jurisdictions. These insightful texts include the authors' views on the improvements needed to ensure that child participation rights are fully respected and implemented in the countries under review. A detailed comparative analysis follows which helpfully pinpoints both the key commonalities and differences in these global processes. Finally, the concluding chapter draws together the different perspectives revealed across the handbook, and identifies several key issues requiring further reflection from scholars, policy makers and family justice professionals.

The International Handbook on Child Participation in Family Law is a rich source of information and essential reading for all those working in this important and evolving field.

______

With contributions by Nicholas Bala (Queen's University), Felicity Bell (University of New South Wales), Rachel Birnbaum (King's University College at Western University), Ingrid Boone (KU Leuven), Mariëlle Bruning (Leiden University), Judy Cashmore AO (University of Sydney), Charlotte Declerck (Hasselt University), Nina Dethloff (University of Bonn), Ester di Napoli (LUMSA University), Linda D. Elrod (Washburn University), Simona Florescu (Leiden University), Marilyn Freeman (University of Westminster), Joe Harman (Federal Circuit Court of Australia), Christina G. Jeppesen de Boer (Utrecht University), Annette Kronborg (Southern University of Denmark), Thalia Kruger (University of Antwerp), Nigel Lowe QC (Hon) (Cardiff University), Nataša Lucić (Josip Juraj Strossmayer University), Francesca Maoli (University of Genoa), Charlotte Mol (Utrecht University), Tamar Morag (The Hebrew University of Jerusalem), Anna Nylund (University of Tromsø), Stephanie Rap (Leiden University), Branka Rešetar (Josip Juraj Strossmayer University), Wendy Schrama (Utrecht University), Daniela Schröder (University of Bonn), Rhona Schuz (Academic College for Law and Science), Julia Sloth-Nielsen (University of the Western Cape), Daisy J.H. Smeets (Leiden University), Nicola Taylor (University of Otago), E. Kay M. Tisdall (University of Edinburgh), Eva Vertommen (KU Leuven) and Ningning Zhao (V & T Law Firm).


Technical info
More Information

| | |
| --- | --- |
| Type of product | Book |
| Format | Paperback |
| EAN / ISSN | 9781839700569 / 9781839701726 |
| Series name | European Family Law |
| Weight | 640 g |
| Status | Available |
| Number of pages | xxii + 378 p. |
| Access to exercice | No |
| Publisher | Intersentia |
| Language | English |
| Publication Date | Jul 29, 2021 |
| Available on Jurisquare | No |
| Available on Strada Belgique | No |
| Available on Strada Europe | No |
| Available on Strada Luxembourg | No |
Chapters
Downloads
Introduction to the International Handbook
PART I. CHILD PARTICIPATION: AN EVALUATIVE FRAMEWORK
Child Participation in International and Regional Human Rights Instruments
Child Participation in Family Law Proceedings: Pedagogical Insights on Why and How to Involve Children
PART II. CHILD PARTICIPATION IN PRIVATE INTERNATIONAL LAW
The Hague Conventions and EU Instruments in Private International Law
PART III. NATIONAL PERSPECTIVES
Australia
Belgium
Canada
China
Croatia
Denmark
England and Wales
Germany
Israel
Italy
The Netherlands
New Zealand
Norway
Romania
Scotland
South Africa
United States of America
PART IV. COMPARATIVE ANALYSIS
Child Participation in Family Law Proceedings Compared
Conclusion