maestro
mastercard
visa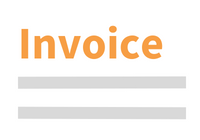 Questions about this product?
Contact our customer service
International Human Rights Protection
Balanced, Critical, Realistic
Book | 1st edition 2016 | World | Marc Bossuyt Description
International Human Rights Protection, addressed to judges and lawyers, diplomats and civil servants, researchers and students, is based on the author's personal research and personal involvement with a wide range of subjects, such as the basic concepts of civil and social rights, discrimination and affirmative action, issues of procedure and jurisdiction and issues such as the death penalty and the protection of refugees, minorities and victims of armed conflicts. At the universal level, the book introduces the reader to the labyrinth of United Nations Charter-based and treaty-based procedures. As well as an overview of the Inter-American and African systems, it deals at the regional level particularly with the case law of the European Court of Human Rights in Strasbourg, and also looks at the national level at the case law of the US Supreme Court and the South African Constitutional Court.

This book adopts a particularly critical approach to the so-called "dynamic" interpretation of the European Convention on Human Rights by the Court of Strasbourg. It is the author's feeling that judges, in particular those belonging to courts specialising in human rights, have a tendency to systematically support interpretations benefitting the applicants, while overlooking too easily the far-reaching implications of judgments for society as a whole. He prefers a more balanced and more realistic approach taking into account the difficulties democratic governments face in coping with the challenges of our present time and with the pressing needs of the realities of today's world.

Marc Bossuyt has not only a vast academic experience as Professor of International Law (at the University of Antwerp), as Visiting Professor in universities in Africa, America and Asia and as a researcher in the field of International Human Rights Protection. He also has extensive administrative experience (as Commissioner General for Refugees and Stateless Persons), diplomatic experience (as Member and Chairperson of United Nations Commissions, Committees and Conferences on Human Rights) and judicial experience (as a Judge and President of the Belgian Constitutional Court).

Technical info
More Information

| | |
| --- | --- |
| Type of product | Book |
| Format | Hardback |
| EAN / ISSN | 9781780684000 |
| Weight | 570 g |
| Status | Available |
| Number of pages | xx + 232 p. |
| Access to exercice | No |
| Publisher | Intersentia |
| Language | English |
| Publication Date | Aug 20, 2016 |
| Available on Jurisquare | No |
| Available on Strada Belgique | No |
| Available on Strada Europe | No |
| Available on Strada Luxembourg | No |
Chapters
Downloads
PART ONE. INTERNATIONAL PROTECTION OF HUMAN RIGHTS IN GENERAL. A.THE NORMATIVE FRAMEWORK
The Concept of Human Rights
Social Rights: A Specific Category of Human Rights?
The Prohibition of Discrimination
The Concept of Affirmative Action
PART ONE. INTERNATIONAL PROTECTION OF HUMAN RIGHTS IN GENERAL. B.THE INSTITUTIONAL FRAMEWORK
The UN Charter-Based Human Rights Bodies
The UN Human Rights Treaty Bodies
Regional Systems of Protection of Human Rights
PART TWO. SPECIFIC HUMAN RIGHTS PROTECTION. A.SOME SPECIFIC HUMAN RIGHTS ISSUES
Procedural Issues at the Durban Conference against Racism
The Internal Applicability of Human Rights Treaty Provisions
The Death Penalty and Irreducible Life Sentences
Limits to the Jurisdiction of the Court of Strasbourg?
The Court of Strasbourg and Positive Obligations
PART TWO. SPECIFIC HUMAN RIGHTS PROTECTION. B.SOME SPECIFIC HUMAN RIGHTS REGIMES
The Protection of Refugees in International Law
The Protection of Minorities in International Law
The Protection of Victims of Armed Conflicts
Annex: At the Crossroads of Law and Politics