maestro
mastercard
visa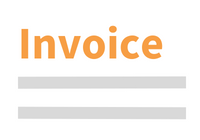 Questions about this product?
Contact our customer service
International Social Security Standards in the European Union
The Cases of the Czech Republic and Estonia
Book | 1st edition 2011 | Europe | Tineke Dijkhoff Description
Within the European Union, social security basically remains a national field of competence. The lack of common norms has paved the way for a large disparity in social protection between EU Member States, which is not conducive to the European single market. Moreover, it may lead to an increase in poverty and social exclusion in some regions and intensify economic competition between Member States on the basis of labour costs.

At the same time, almost all EU Member States are bound by one or more international social security instruments developed by the International Labour Organization (ILO) and by the Council of Europe. The most important instrument, ILO Convention No. 102 on Minimum Standards of Social Security, was adopted in 1952 with a view to promoting the right to social security for everyone, to guide nations in the development of their social security systems, to create higher standards, and to prevent an imbalance in markets caused by unequal social costs.

From the perspective of two case studies, this book seeks to address the question whether the standards are still suitable to meet their objectives sixty years after their creation. For example, can they still be used as a benchmark for the development of social security systems? Do they contribute to better social protection? And do they provide a common basis for social security within the EU context?

The study starts with an in-depth analysis of the international standards, followed by the case studies of the Czech Republic and Estonia. The country studies provide a description of the national social security systems and a comparison of these systems with international standards. The last part of the book comprises conclusions and discussions regarding the applicability and adequacy of the international standards in the two countries, which are, however, also relevant to other EU Member States.

Technical info
More Information

| | |
| --- | --- |
| Type of product | Book |
| Format | Paperback |
| EAN / ISSN | 9781780680248 |
| Series name | Social Europe Series |
| Weight | 760 g |
| Status | Available |
| Number of pages | xxii + 448 p. |
| Access to exercice | No |
| Publisher | Intersentia |
| Language | English |
| Publication Date | Sep 20, 2011 |
| Available on Jurisquare | No |
| Available on Strada Belgique | No |
| Available on Strada Europe | No |
| Available on Strada Luxembourg | No |
Chapters
Downloads
PART I. PRELIMINARIES
Chapter 1. Introduction
PART II. ANALYSIS AND COMPARISON
Chapter 2. International Social Security Standards: An Analysis on the Basis of ILO Convention 102
Chapter 3. Comparison of National Social Security Legislation with International Standards – The Czech Republic –
Chapter 4. Comparison of National Social Security Legislation with International Standards – Estonia –
PART III. CONCLUSIONS AND DISCUSSIONS
Chapter 5. The Effect of the Standards on National Legislation – Conclusions and Discussions (a) –
Chapter 6. The International Standards under Review – Conclusions and Discussions (b) –