maestro
mastercard
visa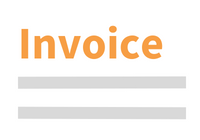 Questions about this product?
Contact our customer service
International Survey of Family Law 2020
Book | 1st edition 2020 | United Kingdom | Margaret Brinig Description
The International Society of Family Law is an independent, international, and non-political scholarly association dedicated to the study, research and discussion of family law and related disciplines. The Society's membership currently includes professors, lecturers, scholars, teachers, and researchers from more than 50 different countries, offering a unique opportunity for networking within a truly international family law community.

The International Survey of Family Law is the annual review of the International Society of Family Law. It brings together reliable and clearly structured insights into the latest and most notable developments in family law from all around the globe. Chapters are prepared by an international team of selected experts in the field, usually covering 20 or more jurisdictions in each edition.

The 2020 edition addresses issues that relate to the whole fabric of family life, from surrogacy, assisted reproduction and adoption, to the care of vulnerable adults and elderly people. The chapters are particularly diverse in this edition, dealing with family formation, the functioning of intact families and families during or post-dissolution. Further chapters examine the protection of children by international organisations. Once again, our authors include emerging scholars as well as highly regarded academics, judges and practitioners.
_______

'The volume is of particular value for academics, students, researchers and practitioners interested in family law, but also for those specialising in related areas. They are sure to find not only chapters presenting new developments and approaches in topics with which they are already familiar, but also several intellectually stimulating contributions to pique their interest towards novel paths for reflection and research.' -- Dafni Lima, International Journal of Law, Policy and the Family, 2021

'This survey is both interesting and illuminating covering particularly diverse areas this year from family formation, to the functioning on intact families, and families during or post-dissolution.' -- Elizabeth Robson Taylor and Phillip Taylor, The Barrister, 2020
_______


With contributions by David Accioly de Carvalho, Martha Bailey, Małgorzata Balwicka-Szczyrba, Bastien Baret, Christine Bidaud, Claire Brunerie, Aurore Camuzat, Clara Delmas, Nina Dethloff, Ruina Feng, Éric Fongaro, Hugues Fulchiron, Melanija Jančić, Katharina Kaesling, Guillaume Kessler, Olga A. Khazova, Suzana Kraljić, Alenka Križnik, Torunn E. Kvisberg, Dongjin Lee, Xia Li, Ledina Mandija, Benyam Dawit Mezmur, Guillaume Millerioux, Najma Moosa, Amélie Panet-Marre, Antonio Jorge Pereira Júnior, Elizabeth S. Perry, Grant T. Riethmuller, Anne Scully-Johnson, Elaine E. Sutherland, Anna Sylwestrzak, Caroline Tiefenbach, Richard Vessaud and Mary Welstead.

Margaret Brinig is Professor of Law Emerita at the University of Notre Dame. She is an elected member of the American Law Institute and part of the Executive Council of the International Society of Family Law.


Technical info
More Information

| | |
| --- | --- |
| Type of product | Book |
| Format | Paperback |
| EAN / ISSN | 9781780689739 / 9781839700910 |
| Weight | 600 g |
| Status | Available |
| Number of pages | xvi + 368 p. |
| Access to exercice | No |
| Publisher | Intersentia |
| Language | English |
| Publication Date | Sep 23, 2020 |
| Available on Jurisquare | No |
| Available on Strada Belgique | No |
| Available on Strada Europe | No |
| Available on Strada Luxembourg | No |
Chapters
Downloads
Australia: The Search for Property in the Labyrinth of the Discretionary Trust
Brazil: Intuitu Personae Adoption in the Brazilian Legal System
Canada: Family Law at the Supreme Court of Canada
China: Reform of the Marriage and Family Part of the Civil Code in China
England and Wales: Beware of International Relationships
European Court of Human Rights: Challenging Paternity under Case Law of the European Court of Human Rights
France: A Chronicle of French Family Law: 2019
Germany: Gender Identity, Sexual Orientation and Parentage: Family Law Lagging Behind
Hong Kong: Hong Kong Family Law Today: Drowning not Waving?
Korea: Full Guardianship in Korean Law: An Evaluation Over Seven Years from the Perspective of Family Court Practices and the Constitution
Norway: The New Norwegian Adoption Act
Poland: Discussion and Reform of Family Law in Poland
Scotland: Making Scotland 'The Best Place in the World to Grow Up'?
Serbia: Child Maintenance and Welfare in Serbian Law
Slovenia: New Regulation on Guardianship for Adults in Slovenia
South Africa: Aspects of Dutch Colonial Family Law Related to the Indonesian Rajah of Tambora's Exile at the Cape
Sweden and California: On Children's Rights to be Heard in Custody and Support Matters
UN Committee on the Rights of the Child: Continued Reflections on Family Law Issues in the Jurisprudence of the CRC Committee: The Convention on the Rights of the Child @ 30