maestro
mastercard
visa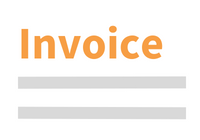 Questions about this product?
Contact our customer service
International Survey of Family Law 2021
Book | 1st edition 2021 | United Kingdom | Margaret Brinig Description
'Engaging with family law matters across the world, the 2021 issue of the Survey of Family Law presents the reader with an impressive range of international perspectives and compelling academic analyses.'
-- Frederique Joosten, International Journal of Law, Policy and The Family, 2022

The International Society of Family Law is an independent, international, and non-political scholarly association dedicated to the study, research and discussion of family law and related disciplines. The Society's membership currently includes professors, lecturers, scholars, teachers, and researchers from more than 50 different countries, offering a unique opportunity for networking within a truly international family law community.

The International Survey of Family Law is the annual review of the International Society of Family Law. It brings together reliable and clearly structured insights into the latest and most notable developments in family law from all around the globe. Chapters are prepared by an international team of selected experts in the field, usually covering 20 or more jurisdictions in each edition.

Despite the COVID-19 pandemic, the 2021 edition of the Survey traces developments from around the world, brought about through international, national and local bodies. The chapters analyse civil and common law systems, as well as decisions of the United Nations and the European Union courts. Some chapters focus on the beginnings of families, including marriage, adoption and assisted reproduction, while others deal with their dissolution or the effects (and after effects) of aging. Once again, our authors include emerging scholars as well as highly regarded academics, judges and practitioners.

With contributions by Elisabeth Alofs, Massilia Amzal, John Asland, Martha Bailey, Małgorzata Balwicka-Szczyrba, Bastien Baret, Christine Bidaud, Claire Brunerie, Aurore Camuzat, Nardejane Martins Cardoso, Sofie De Bus, Zhu Fan, Éric Fongaro, Louise Forde, Hugues Fulchiron, Mark Henaghan, Melanija Jančić, Guillaume Kessler, Suzana Kraljić, Dongjin Lee, Xia Li, Ledina Mandija, Guillaume Millerioux, Taylene Moreira De Sá, Mathilde Mosiek-Brasset, Jamil Ddamulira Mujuzi, Margot Musson, Noy Naaman, Lisa O'Neill, Maria Donata Panforti, Antonio Jorge Pereira Júnior, Christian Poland, Grant T. Riethmuller, Anne Scully-Johnson, Pedro F. Silva-Ruiz, Julia Sloth-Nielsen, Anna Sylwestrzak, Hazel Thompson-Ahye, Fumio Tokotani, Richard Vessaud, Mary Welstead, Lu Xiaobei and Junchao Zuo.

MARGARET BRINIG is Professor of Law Emerita at the University of Notre Dame. She is an elected member of the American Law Institute and part of the Executive Council of the International Society of Family Law.


Technical info
More Information

| | |
| --- | --- |
| Type of product | Book |
| Format | Paperback |
| EAN / ISSN | 9781839701573 / 9781839702020 |
| Weight | 700 g |
| Status | Available |
| Number of pages | xviii + 476 p. |
| Access to exercice | No |
| Publisher | Intersentia |
| Language | English |
| Publication Date | Sep 28, 2021 |
| Available on Jurisquare | No |
| Available on Strada Belgique | No |
| Available on Strada Europe | No |
| Available on Strada Luxembourg | No |
Chapters
Downloads
Africa: The African Children's Charter at 30: What Implications for Child and Family Law?
Albania: Domestic Violence Law in Albania
Australia: Taking Family Violence Seriously: Adjusting the Court Process to Improve Access to Justice
Belgium: Defederalisation of Youth Protection in Belgium
Brazil: The Regulation of Homeschooling in Brazil
Canada: Cross-Border and Retroactive Child Support
China: Marriage and Family Law in China in the Civil Code Era
China: The Adult Guardianship System in the Civil Code Era of China
England and Wales: Treatment for Children Suffering from Gender Dysphoria: A Polarised Debate
France: A Chronicle of French Family Law: 2020
Hong Kong: Desperately Seeking Legislative Reform
Ireland: The Impact of COVID-19 on Children's Rights in Ireland
Israel: The Judicial Parental Order as a Means of Recognising Same-Sex Parenthood
Italy: New Rules for New Grandparents
Japan: Recent Family Law and Succession Law Reform in Japan
Kenya: Kenyan Kadhis' Courts and their Application of the Islamic Law of Divorce and Distribution of Property at the Dissolution of Marriage
Korea: Allocation of Parental Authority after Divorce in Korean Family Law
New Zealand: How New Zealand Courts Approach Diffi cult Hague Convention Cases
Norway: The New Norwegian Inheritance Act
Poland: The Reform of the Civil Status Records Act in Poland and Discussion of Directions of its Amendments
Puerto Rico: A New Civil Code and the Revision of Family Law
Serbia: Legal Aspects and Challenges of Intentional Parenthood in Serbia
Slovenia: The Role of the Slovene Public Notary in Property Relations between Partners under the (New) Family Code
Trinidad and Tobago: The Reform of Child Justice in Trinidad and Tobago: From an Oxymoron to Child Justice Principles