maestro
mastercard
visa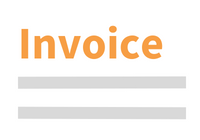 Questions about this product?
Contact our customer service
International Survey of Family Law 2022
Book | 1st edition 2022 | United Kingdom | Robin Fretwell Wilson, June Carbone Description
The International Society of Family Law is an independent, international, and non-political scholarly association dedicated to the study, research and discussion of family law and related disciplines. The Society's membership currently includes professors, lecturers, scholars, teachers, and researchers from more than 50 different countries, offering a unique opportunity for networking within a truly international family law community.

The International Survey of Family Law is the annual review of the International Society of Family Law. It brings together reliable and clearly structured insights into the latest and most notable developments in family law from all around the globe. Chapters are prepared by an international team of selected experts in the field, usually covering 20 or more jurisdictions in each edition.

The 2022 edition of the International Survey includes a broad review of global developments, including the incorporation of international treaties and European law into national adjudications, the impact of COVID-19, the changing demographic pressures that influence family organisation, the ability of different legal systems to manage the parallel religious and secular concerns, the challenges of immigration and cross-border disputes, and a review of different countries' approaches to family recognition, spousal support, custody, inheritance and other family law topics.

With contributions by Zaahirah America, Massilia Amzal, Małgorzata Balwicka-Szczyrba, Bastien Baret, Christine Bidaud, Claire Brunerie, Aurore Camuzat, Siyuan Dong, Michelle Fernando, Isabella Ferrari, Éric Fongaro, Katrine K. Fredwall, Hugues Fulchiron, Elise Goossens, Maebh Harding, Guillaume Kessler, Zdeňka Králíčková, Suzana Kraljić, Dongjin Lee, Xia Li, Guillaume Millerioux, Alexis Mondaca, Najma Moosa, Taylene Moreira De Sá, Mathilde Mosiek-Brasset, Jamil Ddamulira Mujuzi, Margot Musson, J. Thomas Oldham, Anna Parker, Elizabeth S. Perry, Anja Pich, Marie Pincet, Grant T. Riethmuller, Anne Scully-Johnson, Frederik Swennen, Anna Sylwestrzak, Mary Welstead and Mingmei Xiang.

Robin Fretwell Wilson is the Mildred Van Voorhis Chair in Law at the University of Illinois College of Law and the Director of the Institute of Government and Public Affairs at the University of Illinois System, USA.

June Carbone is Robina Chair of Law, Science and Technology at the University of Minnesota, USA.


Technical info
More Information

| | |
| --- | --- |
| Type of product | Book |
| Format | Paperback |
| EAN / ISSN | 9781839702648 / 9781839703386 |
| Weight | 700 g |
| Status | Available |
| Number of pages | xviii + 440 p. |
| Access to exercice | No |
| Publisher | Intersentia |
| Language | English |
| Publication Date | Nov 28, 2022 |
| Available on Jurisquare | No |
| Available on Strada Belgique | No |
| Available on Strada Europe | No |
| Available on Strada Luxembourg | No |
Chapters
Downloads
Australia: Defragmenting the Ever-Growing Family Law System
Australia: Recognition of Children's Rights and the High Court of Australia
Belgium: What is a Parent? Answers and Questions
Chile: Comments on the Regulation of the 'First Welcome' in the Protocol of the Interinstitutional Technical Table of Chile
China: Research on the Necessity and Feasibility of Recognising Same-Sex Couples' Status Under Civil Law in China
China: The Protection of Property Rights and Interests of Divorced Female Family Caregiversgivers
Czech Republic: On Couples in De Facto Unions in the Czech Republic
England and Wales: Abortion in England and Wales: The Ethical Challenge
France: A Chronicle of French Family Law: 2021
Hong Kong: Hello, Can You Hear Me? Implementing Article 12 of the UNCRC in the Hong Kong Legal Setting
Ireland: LGBT+ Family Rights in Ireland: Stretching Traditional Conceptions of Parenthood
Italy: Italy's 2021 Family Law Reform: A Missed Opportunity to Harness Artificial Intelligence for the Benefit of Minors
Norway: Legal Capacity in Family Law Matters: Implementing Article 12 of the CRPD in Norway
Poland: Legal Effects of Incapacitation in Polish Family Law
Seychelles: Ground(s) for Divorce in Seychelles
Slovenia: The Impact of COVID-19 on Family Relations in Slovenia
South Africa: Homosexual Muslims in South Africa: Some Legal Implications, Including Constitutional, Marriage and Succession
South Korea: Grandchild Adoption in South Korea
Sweden: Harmonising Family Law Across Borders in Europe
United States of America: The Surprising Continuing Lack of Consensus Under US Law for the Award of Spousal Support After Divorce