maestro
mastercard
visa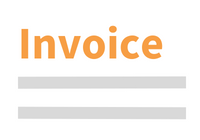 Questions about this product?
Contact our customer service
International Survey of Family Law 2023
Book | 1st edition 2023 | World | Robin Fretwell Wilson, June Carbone Description
The International Society of Family Law is an independent, international, and non-political scholarly association dedicated to the study, research and discussion of family law and related disciplines. The Society's membership currently includes professors, lecturers, scholars, teachers, and researchers from more than 50 different countries, offering a unique opportunity for networking within a truly international family law community.

The International Survey of Family Law is the annual review of the International Society of Family Law. It brings together reliable and clearly structured insights into the latest and most notable developments in family law from all around the globe. Chapters are prepared by an international team of selected experts in the field, usually covering 20 or more jurisdictions in each edition.

The 2023 Jubilee edition of the International Survey combines reflections on the history of the International Society of Family Law and the last 50 years of family law developments across the globe. It also covers the latest updates on topics such as the inclusion of artificial intelligence in family law dispute resolution, the evolution of the relationship between civil and Shari'a courts, the continuing discussion of the nature of marriage and the rights of same-sex couples, reconciling informal families with customary law, reforms in the legal treatment of the elderly, inheritance law, and a comparison of the right to privacy in the United States and Israel, in the wake of the US Supreme Court decision overturning a half century of abortion protections.

With contributions by Elisabeth Alofs, Masha Antokolskaia, Bill Atkin, Małgorzata Balwicka-Szczyrba, Aurélie Cassiers, Chen Wei, Jennifer Corrin, Ruth Deech, Baroness Deech of Cumnor, DBE, KC (Hon), John Eekelaar, Hugues Fulchiron, Marsha Garrison, Marco Giacalone, Mary Ann Glendon, He Haiyan, Ayako Harada, Mark Henaghan, Emilie Hermans, Nishat Hyder-Rahman, Sanford N. Katz, Pamela Laufer-Ukeles, Nigel Lowe KC (Hon), Lu Xiaobei, Géraldine Mathieu, Patrick Parkinson AM, Antonio Jorge Pereira Júnior, Jamil Ddamulira Mujuzi, Ido Shahar, Elaine E. Sutherland, Anna Sylwestrzak, Hazel Thompson-Ahye, Paula Távora Vítor, Paul Vlaardingerbroek, Karin Carmit Yefet and Zhu Fan.

Robin Fretwell Wilson is the Mildred Van Voorhis Chair in Law at the University of Illinois College of Law and the Director of the Institute of Government and Public Affairs at the University of Illinois System, USA.

June Carbone is Robina Chair of Law, Science and Technology at the University of Minnesota, USA.


Technical info
More Information

| | |
| --- | --- |
| Type of product | Book |
| Format | Paperback |
| EAN / ISSN | 9781839704017 / 9781839704444 |
| Weight | 700 g |
| Status | Available |
| Number of pages | xviii + 388 p. |
| Access to exercice | No |
| Publisher | Intersentia |
| Language | English |
| Publication Date | Nov 13, 2023 |
| Available on Jurisquare | No |
| Available on Strada Belgique | No |
| Available on Strada Europe | No |
| Available on Strada Luxembourg | No |
Chapters
Downloads
The Origins and Development of the Society
Remembrance of Things Past
Global Perspectives: 50 Years of Developments in Family Law in the Westernised World: The Long and Winding Road
China: 50-Year Retrospective: Divorce Law Practice under Chinese-Characteristic Judicial Philosophy
Kenya: Presumption of Marriage by Repute (Cohabitation) in Kenya