maestro
mastercard
visa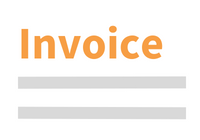 Questions about this product?
Contact our customer service
Interrogating Young Suspects I
Procedural Safeguards from a Legal Perspective
Book | 1st edition 2015 | United Kingdom | Michele Panzavolta, Dorris de Vocht, Marc Van Oosterhout, Miet Vanderhallen Description
The vulnerability of juvenile suspects concerns all phases of proceedings but is probably greatest during interrogations in the investigation stage. These early interrogations often constitute the juvenile suspects' first contact with law enforcement authorities during which they are confronted with many difficult questions and decisions. Therefore, the juvenile suspect should already at this stage be provided with an adequate level of procedural protection.

The research project 'Protecting Young Suspects in Interrogations' underlying this volume, sprung from the observation that the knowledge of the existing level of procedural protection of juvenile suspects throughout the European Union is limited. More specifically, there is very little knowledge of what actually happens when juvenile suspects are being interrogated. The research project aims to fill at least part of this gap by shedding more light on the existing procedural rights for juveniles during interrogations in five EU Member States representing different systems of juvenile justice (Belgium, England and Wales, Italy, Poland and the Netherlands). In doing so, it intends to identify legal and empirical patterns to improve the effective protection of the juvenile suspect. The project is a joint effort of Maastricht University, Warwick University, Antwerp University, Jagiellonian University and Macerata University in cooperation with Defence for Children and PLOT Limburg.

The present volume contains the results of the first part of the research project: a legal comparative study into existing legal procedural safeguards for juvenile suspects during interrogation in the five selected Member States. The country reports incorporated in this volume provide for an in-depth analysis of the existing rules and safeguards applicable during the interrogation of juvenile suspects. On the basis of these findings a transversal analysis is carried out in the final chapter, which is dedicated to the identification of common patterns with a view to harmonising the systems and improving the protection of juvenile suspects' rights. Part 2 and 3 of the research project (empirical research consisting of observations of recorded interrogations and focus group interviews) and a final merging of the legal and empirical findings resulting in a proposal for European minimum rules and best practice on the protection of juvenile suspects during interrogation will be published in a separate, second volume ('Interrogating Young Suspects: Procedural Safeguards from an Empirical Perspective').

The book is intended for academics, researchers, practitioners and policy-makers working in the area of juvenile justice and interrogation.

Technical info
More Information

| | |
| --- | --- |
| Type of product | Book |
| Format | Paperback |
| EAN / ISSN | 9781780682990 |
| Series name | Maastricht Series in Human Rights |
| Weight | 720 g |
| Status | Available |
| Number of pages | xxiv + 428 p. |
| Access to exercice | No |
| Publisher | Intersentia |
| Language | English |
| Publication Date | May 18, 2015 |
| Available on Jurisquare | No |
| Available on Strada Belgique | No |
| Available on Strada Europe | No |
| Available on Strada Luxembourg | No |
Chapters
Downloads
Chapter 1. Introduction
Chapter 2. Balancing the Need for Protection and Punishment of Young Delinquents. Country Report Belgium
Chapter 3. Ensuring 'Appropriate' Protections for Young Suspects. Country Report England and Wales
Chapter 4. Between Respecting 'Traditional' Safeguards and Modern Needs of Protecting Juveniles. Country Report Italy
Chapter 5. Protecting Juvenile Suspects in a Pedagogical but Punitive Context. Country Report the Netherlands
Chapter 6. Procedural Complexity within a Welfare Approach. Country Report Poland
Chapter 7. Transversal Analysis of the Country Reports. General Patterns
Annex: Template Country Report. Young Suspects in Interrogations