maestro
mastercard
visa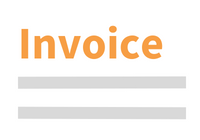 Questions about this product?
Contact our customer service
Introduction to South Pacific Law
5th edition
Book | 5th edition 2022 | World | Jennifer Corrin, Vergil Narokobi Description
The only book of its kind, Introduction to South Pacific Law provides an overview of law in Pacific Island countries and in Papua New Guinea. It sets out the framework of South Pacific legal systems and also describes the substantive law on a broad range of topics.

Examining both State laws and customary laws, the book highlights common patterns and explains some of the principal differences between the laws and legal systems of the countries of the region.

The introductory chapter looks at the development of South Pacific law and at South Pacific jurisprudence. Individual chapters are devoted to State laws, customary laws, constitutional law, administrative law, criminal law, family law, contract law, torts law, land law and court systems. The book makes extensive reference to legislative provisions and case law of individual jurisdictions.

Including a discussion of recent changes in the law, this new edition of Introduction to South Pacific Law is a useful and up-to-date resource for all those interested in the law of the region.

JENNIFER CORRIN is Professor Emerita at The University of Queensland. She is an academic and consultant on law reform and development in plural legal regimes and legal issues affecting small States. Before joining The University of Queensland, she spent five years at the University of the South Pacific, having joined the Faculty after nine years in her own legal firm in Solomon Islands. She is author of Contract Law in the South Pacific (now in its second edition) and co-author of Courts and Civil Procedure in the South Pacific. She is co-editor of Legal Systems of the Pacific.

JUSTICE DR VERGIL NAROKOBI is a Judge of the National Court and Supreme Court of Papua New Guinea. Prior to his appointment as a judge in 2020, he was Legal Counsel at the Ombudsman Commission of Papua New Guinea and President of the Papua New Guinea Law Society. His PhD from Victoria University of Wellington examined the implementation of Papua New Guinea's national goals and directive principles and basic social obligations. He also holds an LLM from the University of Cambridge.

Technical info
More Information

| | |
| --- | --- |
| Type of product | Book |
| Format | Paperback |
| EAN / ISSN | 9781839702914 |
| Weight | 900 g |
| Status | Available |
| Number of pages | lxxxvi + 488 p. |
| Access to exercice | No |
| Publisher | Intersentia |
| Language | English |
| Publication Date | Nov 28, 2022 |
| Available on Jurisquare | No |
| Available on Strada Belgique | No |
| Available on Strada Europe | No |
| Available on Strada Luxembourg | No |
Chapters
Downloads
Chapter 1. South Pacific Law and Jurisprudence
Chapter 2. State Laws
Chapter 3. Customary Law
Chapter 4. Constitutional Law
Chapter 5. Administrative Law
Chapter 6. Criminal Law
Chapter 7. Family Law
Chapter 8. Contract Law
Chapter 9. Torts Law
Chapter 10. Land Law
Chapter 11. State Courts