maestro
mastercard
visa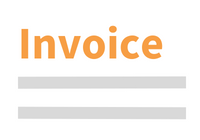 Questions about this product?
Contact our customer service
A comparative legal analysis of causation and assessment of damages in investor litigation
Book | 1st edition 2015 | United Kingdom, Europe, World | Elke Vandendriessche Also available on Strada lex
Description
This book focuses on private enforcement of investor protection rules in Belgium, the Netherlands, Germany, France, the UK and the USA. It examines whether and to what extent investors can claim damages for losses incurred following breaches of specific investor protective rules contained in EU capital market law.

The author concentrates on the difficulties and problems in assessing causation and loss.  She particularly focuses on those protective rules aimed at empowering investors to assess the variety of investment products and strategies and enabling them to make well‐informed investment decisions, with or without the professional assistance of financial service providers. Analysing the difficulties investors encounter to recover losses following misleading disclosures to the market, incomplete or inaccurate financial advice or improper asset management, it was established that the notions causation and recoverable loss lack consistency and coherence.

Hence, this book formulates practical and useful solutions to the evidential and/or conceptual problems investors encounter in seeking remedies for their alleged losses.


Digital version available on :
You have a subscription? Activate the digital version for free with the code in the book.
Technical info
More Information

| | |
| --- | --- |
| Type of product | Book |
| Format | Hardback |
| EAN / ISSN | 9781780683034 |
| Series name | Instituut Financieel Recht |
| Weight | 1180 g |
| Status | Available |
| Number of pages | xxvi + 569 p. |
| Access to exercice | No |
| Publisher | Intersentia |
| Language | English |
| Publication Date | Aug 6, 2015 |
| Available on Jurisquare | Yes |
| Available on Strada Belgique | Yes |
| Available on Strada Europe | No |
| Available on Strada Luxembourg | No |
Chapters
Downloads
Introduction & Research Agenda
PART I. PRIVATE ENFORCEMENT OF EU CAPITAL MARKET LAW: EU AND NATIONAL LEGAL FRAMEWORKS
Chapter I. EU Capital Market Law from an Investor Protection Perspective: Legal Framework and Paradigms
Chapter II. Private Enforcement of EU Capital Market Law – European Legal Framework
Chapter III. Private Enforcement of (EU) Capital Market Law – National Legal Frameworks
PART II. COMPENSATORY INVESTOR SUITS IN INVESTMENT SERVICES: CONCEPT AND ASSESSMENT OF CAUSATION AND LOSS
Chapter I. The Requirement of Transaction Causation in Investor Suits for Defective Investment Services
Chapter II. The Concept and Assessment of Recoverable Loss in Investors Suits Concerning Defective Investment Services
PART III. THE CONCEPT OF CAUSATION AND RECOVERABLE LOSS IN THE CONTEXT OF DEFICIENT MARKET DISCLOSURES
Chapter I. The Concepts of Loss and Causation in the Context of Deficient Issuer Information: Transaction Model
Chapter II. An Alternative Approach to Investor Losses Following Secondary Market Misstatements: the Market-Based Approach
PART IV. CONCLUSIONS
Addenda