maestro
mastercard
visa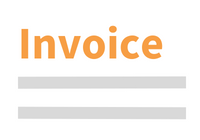 Questions about this product?
Contact our customer service
Jurisdiction over Antitrust Violations in International Law
Book | 1st edition 2008 | World | Cedric Ryngaert Description
In a global economy, anticompetitive agreements and transactions often have transnational repercussions. In the absence of a global enforcer of antitrust or competition law, States have, since the Second World War, increasingly resorted to self-help. In other words, they have exercised unilateral jurisdiction over restrictive business practices they considered harmful to their economy, even when those practices originated abroad. Not surprisingly, this has often led to serious sovereignty concerns.
This book analyzes whether, and to what extent, the exercise of extraterritorial jurisdiction in cartel and merger matters is in fact lawful under international law. It does so from a transatlantic perspective, with an emphasis on practice in the United States and the European Community. The book mainly focuses on the use of the controversial effects and implementation doctrines of jurisdiction. Without turning a blind eye to the necessity of those doctrines in a decentralized global economy, it proposes a number of restraining principles in order to soothe other States' sovereignty concerns.

Cedric Ryngaert is lecturer in international law at the University of Leuven and the University of Utrecht.

Technical info
More Information

| | |
| --- | --- |
| Type of product | Book |
| Format | Hardback |
| EAN / ISSN | 9789050957434 |
| Series name | International Law |
| Weight | 590 g |
| Status | Available |
| Number of pages | xx + 230 p. |
| Access to exercice | No |
| Publisher | Intersentia |
| Language | English |
| Publication Date | Mar 11, 2008 |
| Available on Jurisquare | No |
| Available on Strada Belgique | No |
| Available on Strada Europe | No |
| Available on Strada Luxembourg | No |
Chapters
Downloads
1. PRE-WORLD WAR II INTERNATIONAL ANTITRUST PRACTICE
2. THE ALCOA CASE: THE BREAKTHROUGH OF THE EFFECTS DOCTRINE IN THE UNITED STATES
3. JUSTIFYING EFFECTS-BASED ANTITRUST JURISDICTION
4. THE REACH OF EC COMPETITION LAW (CARTELS)
5. THE REACH OF EU MEMBER STATES' COMPETITION LAWS
6. DIRECT, SUBSTANTIAL, AND REASONABLY FORESEEABLE EFFECTS
7. THE JURISDICTIONAL RULE OF REASON IN ANTITRUST CASES
8. THE ANTITRUST COMITY AGREEMENTS BETWEEN THE US AND THE EC
9. PERSONAL JURISDICTION OVER DEFENDANTS IN INTERNATIONAL ANTITRUST CASES
10. JURISDICTION OVER FOREIGN ANTITRUST HARM
11. USING ANTITRUST LAW TO SECURE FOREIGN MARKET ACCESS
12. INTERNATIONAL MERGER JURISDICTION
13. PROCEDURAL PECULIARITIES OF US ANTITRUST LITIGATION UPSETTING FOREIGN NATIONS
14. CONCLUDING REMARKS