maestro
mastercard
visa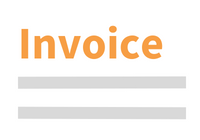 Questions about this product?
Contact our customer service
Justinian's Digest 9.2.51 in the Western Legal Canon
Roman Legal Thought and Modern Causality Concepts
Book | 1st edition 2019 | United Kingdom | Wolfgang Ernst Description
Justinian's Digest, enacted 533 CE, collects excerpts of high-calibre writings from Roman legal intellectuals, produced in the first and second centuries CE. Since the High Middle Ages it has been used as a quarry of legal concepts and doctrines. Concerning the liabilities of two consecutive attackers, the first of whom mortally wounds the victim, while the second finishes the job and leaves the victim dead, the Digest preserves two conflicting texts: Celsus (67–130 CE) held that the second attacker is liable, under the relevant statute (the lex Aquilia), for killing, whereas the first attacker should be liable for wounding only. Julian (ca 110–ca 175 CE), in contrast, advocated holding both attackers liable as killers.

To the present day, commentators on Justinian's Digest have been challenged to make sense of the conflict between these two statements. Ever more elaborate interpretations have been advanced, unlocking a range of diverse issues of causality and evidence, deterrence and statutory interpretation. Like few other texts from Roman lawyers, Julian's essay (D. 9.2.51), mirrored in a colourful spectrum of intellectual responses, emerged as a signature piece of the western legal canon.

Focussed on the history of one case, this book provides an exhaustive review of past and present interpretations and makes for a historiography of Roman law scholarship, from its medieval beginnings to our contemporary research activities.
_____

"In my view, this book represents an important turning point in terms of the methodology of our work and should serve as a model for our research, as it can be an important source of inspiration and give [our scholarship] a new lease of life." -- Jean-François Gerkens, Zeitschrift der Savigny-Stiftung für Rechtsgeschichte, 2021.
(Translated from French)

"The general reader will be impressed by the depth and rigour of the scholarship presented here and will find interest in the wide-ranging explanation of views on the development of causation issues resulting from a Roman controversy." -- Graeme Cunningham, The Cambridge Law Journal, 2021.

_____
Wolfgang Ernst is Regius Professor of Civil Law, University of Oxford, and Fellow of All Souls College.

Technical info
More Information

| | |
| --- | --- |
| Type of product | Book |
| Format | Paperback |
| EAN / ISSN | 9781780688329 / 9781780688961 |
| Weight | 287 g |
| Status | Available |
| Number of pages | xiv + 180 p. |
| Access to exercice | No |
| Publisher | Intersentia |
| Language | English |
| Publication Date | Jul 5, 2019 |
| Available on Jurisquare | No |
| Available on Strada Belgique | No |
| Available on Strada Europe | No |
| Available on Strada Luxembourg | No |
Chapters
Downloads
Chapter 1. The Quaestio
Chapter 2. The Evidence
Chapter 3. The Summing Up
Chapter 4. Verdict on Julian
Gerhard von Beseler's Conjectures