maestro
mastercard
visa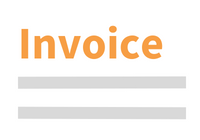 Questions about this product?
Contact our customer service
Law and Economics in the RIA World
Improving the use of economic analysis in public policy and legislation
Book | 1st edition 2011 | Europe | Andrea Renda Description
The use of economics in public policy, in the form of ex ante Regulatory Impact Analysis (RIA), is strongly advocated by international organizations such as the OECD and the World Bank. In the US and the EU, hundreds of RIAs are produced every year to justify public intervention in the form of regulation. But reality shows that in many other countries the adoption and implementation of this tool has been patchy at best. At the same time, the economics used in RIA is heavily challenged by scholarly developments such as behavioral economics, neuroeconomics and the study of social norms, and was also unable to predict and cure the financial crisis that hit the global economy in 2007. The book claims that RIA should incorporate recent developments in the law and economics literature and provides an analysis of the potential contribution of positive, normative and functional schools of law and economics to the practice of RIA. The book contains thematic applications to policy fields such as environmental protection, energy efficiency, financial markets, antitrust, cyberspace and telecommunications.

The book provides far-reaching recommendations on the future of law and economics, as well as on the organization of RIA systems around the world, particularly in the US and the EU.


About the author
Andrea Renda teaches law and economics at LUISS Guido Carli in Rome, and is a Senior Research Fellow at the Brussels-based Centre for European Policy Studies (CEPS). Dr. Renda regularly consults with EU institutions and international organizations on topics related to regulatory reform, competition policy and regulation of network industries. He was the Coordinator of the European Network for Better Regulation (ENBR) between 2005 and 2008, and is currently the Manager of the CEPS Digital Forum. Dr. Renda is Jean Monnet Fellow at the European University Institute in Florence for the period 2011-2013. He is the author of several publications, conference presentations, book chapters and monographs. He is a member of the Editorial Board of Telecommunication Policy (Elsevier) and European Journal of Risk Regulation (Lexxion); he is also a member of the Scientific Board of the International Telecommunications Society (ITS) and of the EuroCPR.

Technical info
More Information

| | |
| --- | --- |
| Type of product | Book |
| Format | Paperback |
| EAN / ISSN | 9781780680231 |
| Series name | European Studies in Law and Economics (EDLE) |
| Weight | 480 g |
| Status | Available |
| Number of pages | xiv + 270 p. |
| Access to exercice | No |
| Publisher | Intersentia |
| Language | English |
| Publication Date | Aug 24, 2011 |
| Available on Jurisquare | No |
| Available on Strada Belgique | No |
| Available on Strada Europe | No |
| Available on Strada Luxembourg | No |
Chapters
Downloads
1. Prologue: The birth of administrative law and economics
PART I. THE RIA WORLD
2. RIA in the United States
3. EU impact assessment: history, practice and outcomes
PART II. LAW AND ECONOMICS: POSITIVE, NORMATIVE AND FUNCTIONAL APPROACHES
4. Ex ante policy appraisal: insights from positive, normative and functional schools of law and economics
5. Informing RIA through sound law and economics: miscellaneous examples
PART III. CONCLUSION: LAW AND ECONOMICS IN THE RIA WORLD
6. The future of RIA – and how law and economics can help