maestro
mastercard
visa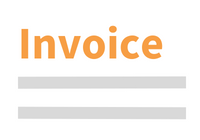 Questions about this product?
Contact our customer service
Law, Nation-Building & Transformation
The South African experience in perspective
Book | 1st edition 2014 | United Kingdom, World | Catherine Jenkins, Max du Plessis Description
In this volume, fifteen contributors from the disciplines of law, politics and sociology reflect on South Africa's transition to democracy and the challenges of transformation and nation-building that have confronted the country since the first democratic elections of 1994. The range of topics covered is expansive, in keeping with a broader than usual definition of transitional justice which, it is argued, is more appropriate for states faced with the mammoth tasks of reform and institution-building in a context in which democracy has never been firmly rooted and the existence of widespread poverty gives rise to the dual demands for both bread and freedom.

In the case of South Africa, the post-apartheid era has been characterised by wide-ranging attempts at transformation and nation-building, from the well-known Truth and Reconciliation Commission to reforms in education and policing, the promotion of women's rights, the reform of land law, the provision of basic services to hundreds of thousands of poor households, a new framework for freedom of expression, and the transformation of the judiciary. In the light of South Africa's commitment to a new constitutional dispensation and to legal regulation, this volume focuses in particular, but not exclusively, on the role that law and lawyers have played in social and political change in South Africa in the post-apartheid era. It sets the South African experience in historical and comparative perspective and considers whether any lessons may be learnt for the field of transitional justice.

Technical info
More Information

| | |
| --- | --- |
| Type of product | Book |
| Format | Hardback |
| EAN / ISSN | 9781780681849 / 9781839700668 |
| Series name | Series on Transitional Justice |
| Weight | 710 g |
| Status | Available |
| Number of pages | xvi + 334 p. |
| Access to exercice | No |
| Publisher | Intersentia |
| Language | English |
| Publication Date | Jan 31, 2014 |
| Available on Jurisquare | No |
| Available on Strada Belgique | No |
| Available on Strada Europe | No |
| Available on Strada Luxembourg | No |
Chapters
Downloads
Chapter 1. Transitional Justice: Lessons from South Africa?
Chapter 2. Reflections on Post-Apartheid Nation-Building: Identity, Participation, Community
Chapter 3. The Truth and Reconciliation Commission Process: A Retrospective
Chapter 4. Rights at Work: The Transition to Constitutional Democracy and Women in South Africa
Chapter 5. Crime, Policing and Nation-Building
Chapter 6. Public Schools for Afrikaners in South Africa
Chapter 7. Behind the Mask of the Rainbow Nation: The Limits of Law in Post-Apartheid South Africa
Chapter 8. The Transformation of the Judiciary
Chapter 9. Assessing the Social Transformation Performance of the South African Constitutional Court: From Totalitarianism to the Rule of Law
Chapter 10. The Transformation of Land Law
Chapter 11. The South African Presidency in Comparative African Context
Chapter 12. Aspects of the Treatment of Freedom of Expression in South Africa's Democratic Transition
Chapter 13. Constitutionalism in Commonwealth Africa: Comparative Perspectives