maestro
mastercard
visa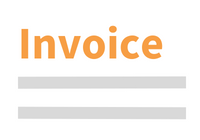 Questions about this product?
Contact our customer service
Law and Policy in Modern Family Finance
Property Division in the 21st Century
Book | 1st edition 2017 | United Kingdom | Jessica Palmer, Nicola Peart, Margaret Briggs, Mark Henaghan Description
Law and Policy in Modern Family Finance – Property Division in the 21st Century adopts a conceptual approach to address key questions about the legal division of property when a marriage, civil union, de facto relationship, or other close personal relationship ends. These questions include: which relationships should be subject to a statutory regime; which property should be shared; whether property held on trust should be included; how property should be shared; how economic disparity caused by the division of functions within the relationship should be addressed, if at all; whether, and if so to what extent, the interests of children of the relationship should be considered; whether parties should be allowed to contract out of a statutory regime and, if so, whether such contracts should be binding; and whether death should be treated in the same way as relationship break-down.

The authors use New Zealand's current legislative framework as a basis for critical analysis and reflection. Despite New Zealand's Property (Relationships) Act 1976 being hailed as socially progressive legislation when it was enacted, there is concern in New Zealand that its property sharing regime no longer meets society's needs and expectations. However, issues of fairness, equality, and modern complexities in the division of relationship property are not unique to New Zealand. Other jurisdictions are facing similar problems, including Australia, England and some continental European countries.

The inclusion of internationally recognised relationship property experts from England, Australia and Germany ensures the utility of the book for international audiences, making it of interest to law reformers, academics, the judiciary, the legal profession, and law students everywhere in the world.

Technical info
More Information

| | |
| --- | --- |
| Type of product | Book |
| Format | Hardback |
| EAN / ISSN | 9781780684642 / 9781780686288 |
| Weight | 900 g |
| Status | Available |
| Number of pages | xxvi + 420 p. |
| Access to exercice | No |
| Publisher | Intersentia |
| Language | English |
| Publication Date | Dec 27, 2017 |
| Available on Jurisquare | No |
| Available on Strada Belgique | No |
| Available on Strada Europe | No |
| Available on Strada Luxembourg | No |
Chapters
Downloads
Chapter 1. Introduction
Chapter 2. Reconsidering Family Property Law in the Post-Marital Age
Chapter 3. Which Relationships Should be Included in the Property Sharing Scheme?
Chapter 4. Children's Interests in Division of Property on Relationship Breakdown
Chapter 5. Family Finances on Death of a Spouse or Partner
Chapter 6. A Lament for 'Testator's Family Maintenance' - A Good Idea Gone Wrong?
Chapter 7. Classifying Relationship Property - A Radical Re-Shaping?
Chapter 8. What to Do About Trusts?
Chapter 9. Should Indigenous Property be Relationship Property?
Chapter 10. Valuation of Relationship Property: An Evaluation of Practice and Procedure
Chapter 11. Should the Regime be Discretionary or Rules-Based?
Chapter 12. Sharing Family Finances at the End of a Relationship
Chapter 13. Shoudl a Property Sharing Regime be Mandatory or Optional?
Chapter 14. Contracting Out of the Default Relationship Property Regime - Comparative Observations
Chapter 15. Maintenance - Time for a Clean Break?
Index