maestro
mastercard
visa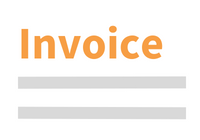 Questions about this product?
Contact our customer service
Lawyer Roles in Knowledge Work
Defender, Enabler, Investigator
Book | 1st edition 2023 | Europe, World | Petter Gottschalk, Christopher Hamerton Description
This book provides the first thorough examination of the concept of lawyer roles in knowledge work, offering a detailed comparative exploration and analysis of the globalized legal services industry in terms of individual and corporate professional function. Knowledge management has long been identified by scholars within the business sphere as a key strategic device in the development of complex organizations and developing markets. However, this essential process has been largely ignored within socio-legal studies and professional practice applications as a specific subject for close scrutiny. Lawyer Roles in Knowledge Work seeks to address this anomaly, with Gottschalk and Hamerton recognizing the strong lineage and correlation that exists between the study of knowledge management and contemporary legal practice. Using an interdisciplinary focus which includes illustrative case-studies, the book explores European, North American, and global perspectives as well as models to identify, position, and reveal the forward-looking lawyer as defender, enabler, and investigator. In doing so it revaluates current strategic legal practice and organisational behaviour within the context of changing patterns of business, the workplace, social rules, systems of governance, decision making, social ordering and control.

Whilst this book is principally focused on the three titular roles of defender, enabler, and investigator, it acknowledges and explains that there are other functionary positions frequently occupied by lawyers, such as the role of the bureaucrat who acts for the government and its executive agencies. Lewis and Mulcahy (2021) described lawyers in bureaucracies in terms of their knowledge needs related to law-making processes, regulations, and policy. They found that bureaucrats' knowledge work involves collaboration and compromise in government circles. Other lawyer roles in knowledge work include prosecutor, judge, and corporate legal officers. However, the three roles of defender, enabler, and investigator developed and scrutinized in this book were chosen on the basis that they all involve the lawyer working for a client where the lawyer receives payment depending on the magnitude of completed work activities, and where the lawyer might become subject to disciplinary action depending on misconduct. In this regard Lawyer Roles in Knowledge Work aims to offer a unique and nuanced comparative treatment of a developmental field within contemporary legal practice and strategic management studies. The book will speak to students of law, business management, criminology, and sociology, along with legal practitioners and professionals within allied fields.

PETTER GOTTSCHALK is Professor in the Department of Leadership and Organizational Behavior at BI Norwegian Business School in Oslo, Norway. After completing his education at Technische Universität Berlin, Dartmouth College, MIT, and Henley Management College, he took on executive positions in technology enterprises for 20 years before joining academia. Dr. Gottschalk has published extensively on knowledge management, intelligence strategy, police investigations, white-collar crime, and fraud examinations.

CHRISTOPHER HAMERTON is Deputy Director of the Institute of Criminal Justice Research in the School of Economic, Social and Political Sciences at the University of Southampton, United Kingdom. Educated at the universities of Southampton and Oxford, he holds degrees in law, criminal justice, and history. In addition, he is a Barrister of the Middle Temple, and an elected Fellow of both the Royal Anthropological Institute and the Linnean Society of London. Dr. Hamerton is an interdisciplinary and comparative scholar whose research and writing primarily focuses on socio-legal, criminological, and historical perspectives.

Technical info
More Information

| | |
| --- | --- |
| Type of product | Book |
| Format | Paperback |
| EAN / ISSN | 9781839703355 / 9781839704123 |
| Weight | 500 g |
| Status | Available |
| Number of pages | x + 282 p. |
| Access to exercice | No |
| Publisher | Intersentia |
| Language | English |
| Publication Date | Jul 20, 2023 |
| Available on Jurisquare | No |
| Available on Strada Belgique | No |
| Available on Strada Europe | No |
| Available on Strada Luxembourg | No |
Chapters
Downloads
Introduction
Chapter 1: The Knowledge Worker
Chapter 2: The Lawyer as Client Defender
Chapter 3: The Laywer as Opportunity Enabler
Chapter 4: The Lawyer as a Corporate Investigator
Chapter 5: The Global Legal Services Industry and the Harnessing of Knowledge
Chapter 6: Dechert LLP as a Case-Study Observation of Investigatory Knowledge Work
Chapter 7: Poul Schmith/Kammeradvokaten and Legal Knowledge in Complex Corporate Investigations
Chapter 8: Considerations on the Jeffrey Grant Case
Chapter 9: Knowledge Management
Chapter 10: Knowledge Work Systems
Chapter 11: The Value Shop Configuration of Legal Services
Conclusion
Bibliography
Index