maestro
mastercard
visa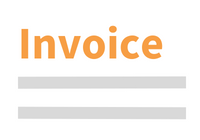 Questions about this product?
Contact our customer service
Leaving, Entering, and Remaining: Seeking Asylum in an Extraterritorial World
Book | 1st edition 2023 | World | Mary Dickson Description
Member States of the European Union have suggested resorting to the extraterritorial processing of asylum claims and resettlement as alternatives to the spontaneous arrival of refugees/asylum seekers at their borders. Yet there exists no consensus about the definition, operation, and implications of these policies. Central to the currently prevailing uncertainty is the effect of extraterritoriality, both in terms of legal and ethical obligations owed to those who are geographically distant from a particular state border.

This book seeks to contribute to the discussion on extraterritorial processing and resettlement by considering their implications. It does so by using a mixed methodology, comprising of legal analysis and ethical reasoning, in order to appraise the legality and legitimacy of these policies. The structure of leaving, entering, and remaining is employed to consider the right to leave, non-refoulement, the ability to receive protection in an EU Member State, and their interaction with the extraterritorial context. Scholars researching alternatives to the spontaneous arrival of asylum seekers will find this book particularly relevant, as well as those studying the protection of human rights in the extraterritorial context more generally. Finally, the book also provides insights for policy-makers exploring novel pathways to complement existing asylum systems.

Technical info
More Information

| | |
| --- | --- |
| Type of product | Book |
| Format | Paperback |
| EAN / ISSN | 9781839703539 / 9781839703546 |
| Series name | Human Rights Research Series |
| Weight | 470 g |
| Status | Available |
| Number of pages | xvi + 238 p. |
| Access to exercice | No |
| Publisher | Intersentia |
| Language | English |
| Publication Date | Mar 16, 2023 |
| Available on Jurisquare | No |
| Available on Strada Belgique | No |
| Available on Strada Europe | No |
| Available on Strada Luxembourg | No |
Chapters
Downloads
Table of contents and preliminary pages
Chapter 1. Introduction
PART I. TERRITORIAL ASYLUM
Chapter 2. A Legal Understanding of Territorial Asylum
Chapter 3. Two Ethical Perspectives on Asylum Obligations
PART II. EXTRATERRITORIALITY IN CONTEXT
Chapter 4. Case Study: Australia and the US
Chapter 5. Case Study: EU Environmental Law and EU Competition Law
PART III. THE EXTRATERRITORIAL PROCESSING OF ASYLUM CLAIMS BY THE EU
Chapter 6. EU Plans for Extraterritorial Processing: Resettlement and Regional Disembarkation Platforms
Chapter 7. The Legality of Extraterritorial Processing by the EU
Chapter 8. The Legitimacy of the EU Plans
Chapter 9. Final Conclusions
Samenvatting
Bibliography
Curriculum Vitae