maestro
mastercard
visa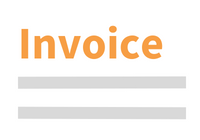 Questions about this product?
Contact our customer service
Legal Aspects of Land Rights and the Use of Land in Asia, Africa, and Europe
Book | 1st edition 2016 | United Kingdom | Ingrid Westendorp Description
The right to land plays a key role in the realisation of a plethora of human rights, including the right to food, water, housing, employment, a clean and healthy environment, an adequate standard of living, social status and the power to make decisions. Property rights over land can take many forms, from mere access rights to ownership. Due to a growing world population and various global crises and developments such as agrarian reform, land is becoming scarce. The result is that land prices increase and the poorest sectors of society are deprived of access to land whilst State authorities and foreign investors practise land grabbing to make way for palm oil, animal feed and biofuel plantations, tourist resorts, or as speculative investment. In addition, arable land is not only claimed for residential purposes, but also by industries that in turn pollute the soil and water.

Many groups in society, especially in developing States, need access to land for their subsistence. It is these smallholders, landless farmers, rural youths, indigenous peoples and women who often suffer the worst consequences of land reform schemes and land grabbing practices. They are not well protected by the existing forms of land tenure and State authorities often fail to live up to their human rights obligations to respect and protect the land rights of people in all sectors of their society.

Legal Aspects of Land Rights is the result of the cooperation of scholars from five Indonesian faculties of law, the Maastricht Centre for Human Rights, and the Maastricht European Transnational Research Institute (METRO), together known as the Land Rights Consortium.

Fons Coomans and Roman Herre make the link between land rights and the right to food. While Coomans focuses on a normative human rights approach, analysing relevant hard and soft human rights law and the duty of the authorities to protect vulnerable groups, Herre looks at the issue from an NGO perspective, focusing his chapter on disadvantaged groups and the social struggle for land that is often forgotten when States and international organisations draw up regulations and guidelines on the use of land.

Ben White draws attention to the existing forms of land tenure that fail to protect the rights of those who need the land the most–that is, for their very survival. He suggests alternatives better suited to present and future challenges and the needs of smallholder farming communities, including young aspiring farmers in rural areas.

Michael Faure and Andri Wibisana concentrate on land and pollution and the various types of conflict that may arise in this respect both in the East and in the West. They explore the 'first use' doctrine, the 'coming to nuisance' defence and the 'regulatory takings', and the difficulties in gaining access to justice for victims of pollution in Indonesia.

Finally, Ingrid Westendorp and Elin Hilwig discuss the need to examine tradition and customary law concerning women's right to land in terms of a State's human rights obligations–particularly the obligation to achieve equality between the sexes both in law and in practice. With a basis on field research, they discuss the situation in Bali (Indonesia) and in Acholi (Uganda).

The book will be of interest to scholars, students, and representatives of NGOs who examine economic and social human rights, in particular the right to land, and who want to understand the contemporary difficulties faced by people who wish to exercise this right .

Technical info
More Information

| | |
| --- | --- |
| Type of product | Book |
| Format | Paperback |
| EAN / ISSN | 9781780684413 |
| Series name | Maastricht Series in Human Rights |
| Weight | 267 g |
| Status | Available |
| Number of pages | x + 152 p. |
| Access to exercice | No |
| Publisher | Intersentia |
| Language | English |
| Publication Date | Nov 2, 2016 |
| Available on Jurisquare | No |
| Available on Strada Belgique | No |
| Available on Strada Europe | No |
| Available on Strada Luxembourg | No |
Chapters
Downloads
Introduction
A Human Rights-Based Approach to Food and Land Issues - A Normative Analysis
Pollution, Takings and Access to Justice in East and West
Land Grabbing, Land Struggles and the Human Right to Food
Women's Right to Land: A Comparison between International Legal Obligations and Customary Laws in Bali (Indonesia) and in Acholi (Uganda)
Agrarian Reform and Smallholder Rights in Indonesia: Alternatives to Corporate, Customary and Private Ownership