maestro
mastercard
visa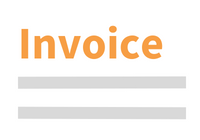 Questions about this product?
Contact our customer service
Legal Capacity, Disability and Human Rights
Book | 1st edition 2023 | World | Michael Bach, Nicolás Espejo-Yaksic Description
Article 12 of the UN Convention on the Rights of Persons with Disabilities recognises the equal right to exercise legal capacity without discrimination based on disability, and obliges state parties to ensure access to the support a person may require in exercising it. Since its adoption, there has been a growing body of work by the UN Committee on the Rights of Persons with Disabilities, domestic and human rights courts, legal and policy researchers and civil society activists critically examining laws which restrict or remove the exercise of legal capacity based on disability. Traditionally, this work has focused on constitutional and legal standards regulating the exercise of legal capacity – guardianship or substitute decision making laws and mental health laws. However, reforming legal capacity seems to be an all-encompassing enterprise, which requires deeper attention to be paid to its historical, social and legal foundations, as well as the wide array of institutions that it permeates and their internal coherence.

Legal Capacity, Disability and Human Rights comprises chapters by key legal scholars and practitioners in the field of legal capacity, disability and human rights from the Americas, Europe, Asia, Oceania and Africa. The book aims to achieve three main goals to address the aforementioned issues.

Part I explores several key concepts from the context of their historical evolution and their contemporary formulation, including through an intersectional lens. These concepts of "status", the "person", "capacity," "will and preferences," "autonomy," and the "self" together structure and define the parameters of legal capacity and its legal and social organisation.

Part II examines how these concepts are being applied in law reform in a wide range of jurisdictions – in Latin America, the US, Bulgaria, Africa, India, mainland China and Hong Kong, and Australia. Despite the diversity of these jurisdictions and the legal systems that operate within them, the chapters show a remarkable commonality in the trajectories of law reform, the resistance encountered to the change imagined and promised by Article 12, and many of the approaches to replace substitute decision making with arrangements for supported decision making. In most cases, reforms are falling far short of the promise, but numerous lessons are recounted to provide pathways to more comprehensive and progressive reform efforts and outcomes.

Each of the chapters in Part III grapple with fundamental questions and core challenges in designing legal regimes consistent with Article 12. They revolve around the extent to which legally established functional requirements for exercising legal capacity – so pervasive throughout the various sources of law regulating legal capacity and which are analysed in Part II – can be dispensed with given the law's understanding of what constitutes legally valid transactions. A particular challenge addressed in all the chapters in this Part is whether safeguards to address vulnerability, which many people with intellectual, cognitive, or psychosocial disabilities face, can in any way justifiably restrict the exercise of capacity. There is no simple answer. The authors expose what is at stake and seek to provide guidance for justified proportional responses in respecting autonomy while protecting the vulnerable from harm.


Michael Bach is Managing Director of the Institute for Research and Development on Inclusion and Society (IRIS), Adjunct Professor at the School of Disability Studies, Toronto Metropolitan University and was a Fellow at the Open Society Foundations, during which he conducted research on key concepts on which this collection is based, and convened with many of the authors. He has a PhD in Sociology and Equity Studies from the University of Toronto and has undertaken legal and policy research on disability rights, as well as published numerous professional papers, articles and books in this area.

Nicolás Espejo-Yaksic is Researcher at the Centre for Constitutional Studies (CEC) of the Supreme Court Justice of Mexico, Visiting Fellow at Exeter College, University of Oxford, Guest Lecturer in Law at the University of Leiden, Adjunct Professor at the School of Law, University College Cork and Corresponding Member of the Cambridge Family Law Centre at the University of Cambridge. He is also Chair of the International Network on Constitutional Family Law (INCFL) and has served as advisor for the United Nations. He has researched and published in the fields of children's rights in theory and practice, international human rights, family law, disability and comparative constitutional law.


With a foreword by the Supreme Court of Justice of Mexico and contributions by Michael Bach, Javier Barrientos Grandon, Chen Bo, Renata Anahí Bregaglio Lazarte, Terry Carney AO, Urania Chiu, Pok Yin S. Chow, Renato Antonio Constantino Caycho, Amita Dhanda, Marieta Dimitrova, Nicolás Espejo-Yaksic, Maria Paz Garcia Rubio, Kristin Booth Glen, Piers Gooding, Federico Isaza, Lana Kerzner, Constanza López Radrigán, Pablo Marshall, Wayne Martin, Dianah Msipa, Agustina Palacios, Andrea Parra, Nadia Shabani, Alberto Vásquez and Huang Yi.


Technical info
More Information

| | |
| --- | --- |
| Type of product | Book |
| Format | Paperback |
| EAN / ISSN | 9781839703348 / 9781839704284 |
| Weight | 700 g |
| Status | Available |
| Number of pages | xxiv + 380 p. |
| Access to exercice | No |
| Publisher | Intersentia |
| Language | English |
| Publication Date | Oct 11, 2023 |
| Available on Jurisquare | No |
| Available on Strada Belgique | No |
| Available on Strada Europe | No |
| Available on Strada Luxembourg | No |
Chapters
Downloads
A Historical Review of Legal Capacity
Disability and Intersectionality: The Construction of Vulnerability in Sexual and Reproductive Matters
Lessons from a Reformist Path to Supported Decision-Making in Australia
Mental Capacity in Hong Kong: Inconsistencies, Uncertainties, and the Need for Reform
Index