maestro
mastercard
visa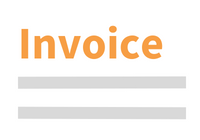 Questions about this product?
Contact our customer service
A Legal Framework for a Transnational Offshore Grid in the North Sea
Book | 1st edition 2015 | United Kingdom | Hannah Müller
Description
Most North Sea states consider offshore wind energy as a substantial contributor for reaching their renewable energy targets. To date, the standard approach for transporting the electricity to shore is to connect each wind farm with an individual park-to-shore cable. However, due to the increasing distance from shore, the scarceness of acceptable cable routes and the potential conflicts with other users of the sea, new concepts are required. To harness offshore wind energy in a more efficient manner, the North Sea states thus consider to develop a transnational offshore grid.

This book examines the legal frameworks applying to offshore grid development under international law, European Union law and national law. It reveals that these legal frameworks have not been developed to facilitate such complex (cross-border) infrastructure. It further identifies the main legal and regulatory barriers that a transnational offshore grid would face. Subsequently, the book gives recommendations on how to address these barriers and how to enable the offshore grid.

This is the first academic contribution that examines the legal framework applying to the offshore grid and that establishes concrete legal solutions. Although the focus is on the North Sea, the book is also relevant for developing complex infrastructure in general.

Technical info
More Information

| | |
| --- | --- |
| Type of product | Book |
| Format | Hardback |
| EAN / ISSN | 9781780683348 |
| Series name | Energy & Law |
| Weight | 850 g |
| Status | Available |
| Number of pages | xx + 416 p. |
| Access to exercice | No |
| Publisher | Intersentia |
| Language | English |
| Publication Date | Dec 14, 2015 |
| Available on Jurisquare | No |
| Available on Strada Belgique | No |
| Available on Strada Europe | No |
| Available on Strada Luxembourg | No |
Chapters
Downloads
Introduction
PART I. LEGAL BASES UNDER INTERNATIONAL AND EU LAW
Chapter 1. Rights and Duties under the International Law of the Sea
Chapter 2. Applicability of EU Law and Competences of the EU
PART II. APPLICABLE LEGAL FRAMEWORK FOR OFFSHORE WIND FARMS AND THE RELATED INFRASTRUCTURE
Chapter 3. Applicable Legal Framework under EU Law
Chapter 4. Applicable Legal Framework under National Law
PART III. IMPLICATIONS OF THE CURRENT LEGAL FRAMEWORKS FOR THE OFFSHORE GRID
Chapter 5. Practical Requirements for and Legal Barriers to the Clustering of Offshore Wind Farms via Offshore Hubs
Chapter 6. Practical Requirements for and Possible Legal Barriers to the Connection of Offshore Wind Farms to Two or More Countries
PART IV. THE LEGAL FRAMEWORK REQUIRED FOR A TRANSNATIONAL OFFSHORE GRID
Chapter 7. Legal Changes Needed at the National Level to Facilitate Clustering of Wind Farms via Offshore Hubs
Chapter 8. An Alternative Legal Framework for Regional Projects
Summary and Outlook