maestro
mastercard
visa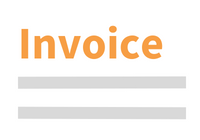 Questions about this product?
Contact our customer service
Looking at Law through Children's Eyes
Book | 1st edition 2021 | United Kingdom | Marieke J. Hopman Description
"Hopman's book is a significant and timely contribution to the study of children's rights and a relevant reading for those interested in children's conceptualisations and understandings of rights, children's experiences of rights in their everyday lives and research methodologies to examine these issues."
-- Gabriela Martinez Sainz, The International Journal of Children's Rights, 2022

Since the adoption of the 1989 UN Convention on the Rights of the Child, all children in the world have rights that are protected by states – at least in theory. In practice, children's rights are grossly violated on a daily basis and on a global scale. Studies in children's rights struggle to find why this is the case, and what can be possibly done to change this situation.

This publication proposes that a better understanding of children's rights violations may be achieved if looking at law from a child's perspective. This means that a researcher has to go beyond the analysis of international conventions and national law, to include what is perceived as law by children. This book presents a new theoretical framework and methodology for finding law for children, combining legal pluralism, law and sociology, philosophy of law and legal empirical research. This framework is then put to the test in three case studies, all which include empirical research data. The book explores the possible legal orders that arise when looking at law through children's eyes, such as the household and the classroom. These legal orders, that we find when looking at law through children's eyes, have to be recognized as part of a complete picture of law influencing the protection and/or violation of children's rights.

Technical info
More Information

| | |
| --- | --- |
| Type of product | Book |
| Format | Paperback |
| EAN / ISSN | 9781839701016 / 9781839701023 |
| Serie name | Human Rights Research Series |
| Weight | 700 g |
| Status | Available |
| Number of pages | xiv + 454 p. |
| Access to exercice | No |
| Publisher | Intersentia |
| Language | English |
| Publication Date | Jan 4, 2021 |
| Available on Jurisquare | No |
| Available on Strada Belgique | No |
| Available on Strada Europe | No |
| Available on Strada Luxembourg | No |
Chapters
Downloads
Introduction
Introduction to Part I
Chapter 1. Finding Law
Chapter 2. Law for Children, an Adult Perspective
Chapter 3. Law for Children, a Child's Perspective
Chapter 4. Finding Law for Children: Methodology
Introduction to Part II
Chapter 5. The Child's Right to Education in the Netherlands
Chapter 6. The Child's Right to Education in the Central African Republic
Chapter 7. The Child's Right to Nationality in the Turkish Republic of Northern Cyprus
Chapter 8. Reflection & Conclusion
Chapter 9. Research Impact