maestro
mastercard
visa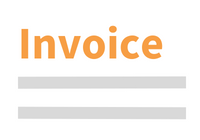 Questions about this product?
Contact our customer service
International Intervention, State-Building and Criminal Justice Reform in Bosnia and Herzegovina
Book | 1st edition 2011 | World | Andy Aitchison Description
Making the Transition provides an analysis of processes of reform, reconstruction and restructuring in the criminal justice field in Bosnia and Herzegovina in the years since it completed a violent secession from the Socialist Federal Republic of Yugoslavia (SFRY). Across the three sectors of policing, courts and prisons, the work details the challenges facing Bosnia and Herzegovina and explores a range of internationally-sponsored reform initiatives. These three sectors are often examined independently of each other, but by analysing their development side by side Making the Transition is able to determine common challenges while establishing different logics and methods of international intervention.

The book reflects the author's education in a number of disciplines (politics, history, criminology) and is a useful addition to the bookshelf of those with an interest in the mechanics of state-building and in the reconstruction of post-conflict states.


About this book:
'Andy Aitchison succeeds in making a book that is big in insight out of what to many might seem like a small topic – the transformation (or not) of the criminal justice systems in Bosnia and Herzegovina since the dissolution of Yugoslavia. He writes with clarity and nuance about these changes in the context of more general themes of transitional justice in Europe and Southern Africa, and this superb historically, politically and theoretically informed book should be read by all those with an interest in the challenges and pitfalls of efforts to reform policing, court and prison processes.'
Professor Mike Levi, Cardiff University

'The depth and breadth of Aitchison's sources are two of the book's greatest strengths, providing a broad but nuanced view of the social, economic, and political situation surrounding the reforms. [M]aking the Transition provides a wonderfully detailed description of the post-conflict criminal justice system of BiH. While the book may run short on analysis, it is highly useful providing a snapshot of a transitional justice system based on a vast amount of information, including first hand descriptions of observers and practitioners. As such, it serves as a important building block for those seeking to construct a geographically wide-ranging understanding of the issues and challenges involved in state-building and criminal justice reform in a post-conflict, post-authoritarian society.'
Madalyn Wasilczuk in Journal of International Law and Politics, 2012, 1000

'Aitchison has written a well-researched and readable book that will be a useful source for scholars of Bi Hand criminal justice reform more broadly. […] And he judiciously describes the different motivations of reforming agencies […] As evidenced by the continuing central role of the justice sector in BiH politics this book […] is highly relevant.'
Valery Perry in Security and Human Rights 2012, 75

'Since the book gives a concise introduction to the historical context and important concepts and terms, it is not only for experts in the field of criminal law reform and reconstruction of states, rather it is also suitable also for readers who have not extensively dealt with these themes before'
Eva Dinchel in Polizei Newsletter 2014


About the author
Since 2006, Andy Aitchison has lectured at the University of Edinburgh School of Social and Political Science, where he now co-directs the MSc programme in Global Crime, Justice and Security. He holds degrees from the University of Edinburgh and Cardiff University and has previously worked as a researcher for the UK Home Office and Cardiff University. His research interests focus on international participation in criminal justice reform in post-conflict environments and on the participation of police in war crimes.




Technical info
More Information

| | |
| --- | --- |
| Type of product | Book |
| Format | Hardback |
| EAN / ISSN | 9789400001404 / 9781839700774 |
| Series name | Series on Transitional Justice |
| Weight | 590 g |
| Status | Available |
| Number of pages | xxii + 248 p. |
| Access to exercice | No |
| Publisher | Intersentia |
| Language | English |
| Publication Date | Mar 22, 2011 |
| Available on Jurisquare | No |
| Available on Strada Belgique | No |
| Available on Strada Europe | No |
| Available on Strada Luxembourg | No |
Chapters
Downloads
PART I. INTRODUCTION AND CONTEXTS
Chapter 1. Introduction: criminal justice and transition
Chapter 2. Setting the scene: history and transition in Bosnia and Herzegovina
PART II. POLICE, COURT AND PRISON REFORM
Chapter 3. Post-conflict policing in Bosnia and Herzegovina
Chapter 4. Post-war police reform
Chapter 5. 'A judicial wreck'? Post-war courts in Bosnia and Herzegovina
Chapter 6. Strengthening the justice environment in Bosnia and Herzegovina
Chapter 7. Penal provision in post-war Bosnia and Herzegovina
Chapter 8. Global meets local: three approaches to penal reform
PART III. CONCLUSION
Chapter 9. Rebuilding justice, rebuilding the state? International interventions in Bosnia and Herzegovina