maestro
mastercard
visa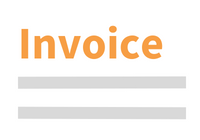 Questions about this product?
Contact our customer service
Minority Rights, Freedom of Expression and of the Media: Dynamics and Dilemmas
Book | 1st edition 2011 | United Kingdom | Tarlach McGonagle Description
This book offers a rigorous, theory-based, and uniquely comprehensive, analysis of European and international legal standards shaping minorities' right to freedom of expression. The analysis pays particular attention to the instrumental role played by traditional and new forms of media in ensuring that the right to freedom of expression of persons belonging to minorities is effective in practice.

The relevant international legal framework is set out in detail, including a careful examination of the relationship between generalist and minority-specific international human rights instruments. Due attention is paid to the historical circumstances in which key instruments were developed and the contemporary context in which they are now being interpreted. The analysis is also informed by an awareness of institutional and political dynamics. All of this forms the basis for the book's central objective: to mount a critical evaluation of the existing international legal framework governing freedom of expression for minorities, while drawing on theoretical insights gained from human rights scholarship and communications science.

The first major focus of the evaluation is the regulation and restriction of expression to protect minority rights, in which issues such as pluralism, tolerance and "hate speech" feature centrally. Its second major focus, the regulation and facilitation of expression to promote minority rights, explores cultural and linguistic rights and media access questions.


About the book
'This book is the first that brings together all the relevant material on the subject in the different international jurisdictions.  It will remain for years an important point of reference on the subject, not only on the freedom of expression, but also on the subject of access to the media and related topics. More over it contains an in depth scientific analysis of such slippery concepts as 'minorities' and 'hate speech'. It outlines all the possible legal and political actions available to States to take measures to protect minorities and combat hate speech and similar attacks on minorities.'
Egbert Dommering, Honorary Professor of Theory of Information Law, University of Amsterdam

'Tarlach McGonagle manages the heady mix of thorough and careful legal research coupled with coherent presentation of relevant legal theory. It is one of the enduring problems of international human rights law to achieve a balance between freedom of speech and the protection of minorities. Not only is there the usual problem of dealing with the scope of rights as they interact, but there is the additional issue of the status of minorities qua group and individual human rights. Another problem is that the media are usually private actors to which international human rights obligations do not automatically attach. These three undercurrents are carefully interwoven and addressed within a scholarly work that evinces a quality of research that is rare.'
Geoff Gilbert, Professor of Law, School of Law & Human Rights Centre, University of Essex

'The fact that it combines different academic disciplines and approaches concerning minority rights and freedom of expression makes this book of special value. The angle of the media in relation to minority rights has not been as extensively explored as Mr McGonagle has done. The book is therefore a unique contribution to the development of international human rights law and of minority rights.'
Dr. Yvonne Donders, Executive Director, Amsterdam Center for International Law

'McGonagle's insights inform the interpretation, implementation, and monitoring of the aforementioned rights and their relationship to international and European standards, which have future implications that readers can appreciate more fully after finishing this hook.'
Anjali Manivannan in International Law and Politics (2013) 949


About the author
Dr. Tarlach McGonagle is a university lecturer at the Institute for Information Law (IViR), Faculty of Law, University of Amsterdam. He has published widely on issues relating to freedom of expression, minority rights and international media law and policy. He regularly provides expert research/advice on these topics to the Council of Europe and the OSCE.

Technical info
More Information

| | |
| --- | --- |
| Type of product | Book |
| Format | Paperback |
| EAN / ISSN | 9789400002159 |
| Series name | Human Rights Research Series |
| Weight | 1170 g |
| Status | Available |
| Number of pages | xvi + 668 p. |
| Access to exercice | No |
| Publisher | Intersentia |
| Language | English |
| Publication Date | Oct 25, 2011 |
| Available on Jurisquare | No |
| Available on Strada Belgique | No |
| Available on Strada Europe | No |
| Available on Strada Luxembourg | No |
Chapters
Downloads
Introduction
Part I. Theoretical and normative approaches to minority rights
Chapter 2. The shaping of theories through international legal and political frameworks
Part II. Theoretical and normative approaches to freedom of expression and minority rights
Chapter 3. Minorities, freedom of expression and of the media
Chapter 4. The coupling of freedom of expression and minority rights
Part III. Regulation and Restriction of Expression to Protect Minority Rights
Chapter 6. Delineating the limits of permissible expression under International Human Rights Law
Chapter 7. "Hate speech" and intolerance targeting minorities
Part IV. Regulation and facilitation of expression to promote minority rights
Chapter 9. Media-related pluralism
Chapter 10. Cultural and linguistic diversity
Chapter 11. Access rights
Summary and conclusions