maestro
mastercard
visa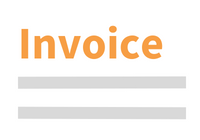 Questions about this product?
Contact our customer service
A New Deal for Professional Football in the EU
Club Brugge Chair
Book | 1st edition 2021 | Europe | Robby Houben, Steve Nuyts Description
This note sets out the key features of a new deal for professional football in the EU.Professional football in the EU is nowadays characterized by unlevelled regulatory and supervisory playing fields. These unlevelled playing fields hinder the establishment and functioning of the internal market and create a legal uncertain environment for professional football clubs and football agents, active in the most practised, mediatised and commercialized sport in the world. In support of clubs and football agents applying on their own initiative high standards of good governance, this note calls for EU legislative intervention to level the regulatory and supervisory playing fields to create a true internal market for football agents and professional football clubs with acceptable minimum levels of good governance for all.
Technical info
More Information

| | |
| --- | --- |
| Type of product | Book |
| Format | Paperback |
| EAN / ISSN | 9781839701436 |
| Weight | 143 g |
| Status | Available |
| Number of pages | x + 52 p. |
| Access to exercice | No |
| Publisher | Intersentia |
| Language | English |
| Publication Date | Apr 1, 2021 |
| Available on Jurisquare | No |
| Available on Strada Belgique | No |
| Available on Strada Europe | No |
| Available on Strada Luxembourg | No |
Chapters
Downloads
Executive summary
Preliminary remarks
Introduction: Unlevelled playing fields in professional football
Who should level the playing field?
What should the level playing field look like?
Domestic intervention in Belgium
Concrete policy recommendations