maestro
mastercard
visa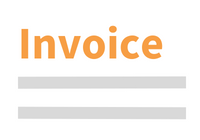 Questions about this product?
Contact our customer service
Comparative Essays on Appeals and other Means of Recourse against Judicial Decisions in Civil Matters
Book | 1st edition 2014 | United Kingdom | Alan Uzelac, C.H. van Rhee Description
Nobody's perfect. Nevertheless, public confidence in the justice system depends on the belief that decisions made in the judicial processes are reasonably correct and accurate. Since no one has a monopoly on ultimate correctness, a large part of trust in the correct and objective nature of outcomes of the judicial process is rooted in the trust in the mechanisms of quality control. However, the specific nature of the judicial process, encapsulated in the principle of judicial independence and in the right to fair and swift adjudication, requires specific control mechanisms that have to achieve a sensitive balance between various aims and goals.

Based on these observations, the present book focuses on the systems of appellate control of court judgments. The intention of the editors is to explore the relationship between the different approaches to appeals in national civil justice systems and their impact on the overall efficiency and effectiveness of the legal protection of individual rights. Recognising that any approach to appeal has to strike a balance between the ideals of correctness, legitimacy and impeccable legal reasoning, on the one hand, and the ideals of legal certainty, effectiveness and efficiency, on the other, the contributors to this book were invited to discuss how contemporary justice systems deal with this issue. This allows an evaluation of whether the issues in debate are rather disparate or whether, on the contrary, the procedural philosophies and approaches to appeal in different legal systems are converging.

Technical info
More Information

| | |
| --- | --- |
| Type of product | Book |
| Format | Paperback |
| EAN / ISSN | 9781780682365 |
| Series name | Ius Commune Europaeum |
| Weight | 660 g |
| Status | Available |
| Number of pages | xx + 376 p. |
| Access to exercice | No |
| Publisher | Intersentia |
| Language | English |
| Publication Date | May 5, 2014 |
| Available on Jurisquare | No |
| Available on Strada Belgique | No |
| Available on Strada Europe | No |
| Available on Strada Luxembourg | No |
Chapters
Downloads
INTRODUCTION
APPEALS AND OTHER MEANS OF RECOURSE AGAINST JUDGMENTS IN THE CONTEXT OF THE EFFECTIVE PROTECTION OF CIVIL RIGHTS AND OBLIGATIONS
DEFINING THE ISSUES: CIVIL APPEAL AND FAIR TRIAL RIGHTS
APPEALS AND 'TRIAL WITHIN REASONABLE TIME': A EUROPEAN PERSPECTIVE
APPELLATE PROCEEDINGS IN CIVIL CASES – TRADITIONAL REMEDIES IN LIGHT OF CONTEMPORARY PROBLEMS
WEALTH SHIFT AS A CRITERION TO ASSESS THE IMPACT OF APPELLATE PROCEEDINGS - APPLIED TO DUCH CIVIL APPEAL
LESS APPEAL, MORE EFFICIENCY
RESTRICTIONS ON APPEALS IN ENGLISH LAW
APPELLATE REVIEW IN CALIFORNIA: LIMITS ON THE RIGHT TO RECOURSE
APPELLATE REVIEW IN THE REACTIVE MODEL: THE EXAMPLE OF THE AMERICAN FEDERAL COURTS
APPEAL IN CIVIL AND ADMINISTRATIVE CASES IN THE NETHERLANDS
MORE APPEAL, LESS EFFICIENCY
CIVIL APPEALS AND OTHER MEANS OF RECOURSE AGAINST JUDGMENTS IN CHINA: A CRITICAL REVIEW OF THE PROCEDURAL ISSUES
APPEALS IN CIVIL PROCEDURE IN SLOVENIA: WHY THE RECENT REFORMS OF CIVIL PROCEDURE DID NOT MANAGE TO AVOID THE ENDLESS CYCLE OF REMITTALS
FEATURES AND SHORTCOMINGS OF APPELLATE REVIEW IN CIVIL AND ADMINISTRATIVE CASES IN CROATIA
THE RECENT AMENDMENTS TO THE ITALIAN APPEALS SYSTEM
RECOURSE TO THE HIGHEST JUDICIAL AUTHORITIES: HOW MUCH, AND WHY?
WHAT IS AN IMPORTANT CASE? ADMISSIBILITY OF APPEALS TO THE SUPREME COURTS IN THE GERMAN-SPEAKING JURISDICTIONS
RESHAPING THE ROLE OF SUPREME COURTS IN THE COUNTRIES OF THE FORMER YUGOSLAVIA
TWO WAYS TO UNIFORMITY: RECOURSE TO THE SUPREME COURT IN THE CIVIL LAW AND THE COMMON LAW WORLD
APPEALS IN SPECIAL CASES
CONSUMER ADR AND APPEALS
RECOURSE AGAINST JUDGMENTS ON INTERNATIONAL JURISDICTION
THE POWERS OF THE APPELLATE COURT IN THE CONTEXT OF THE EFFECTIVE PROTECTION OF A CHILD'S RIGHT TO MAINTENANCE