maestro
mastercard
visa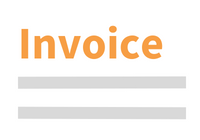 Questions about this product?
Contact our customer service
Oil Exploitation and Human Rights Violations in Nigeria's Oil Producing Communities
Book | 1st edition 2014 | World | Olubayo Oluduro Description
With the wind of economic globalisation blowing across the globe, human rights are currently exposed to violation in great proportions by powers other than the State, including multinational corporations (MNCs). Unfortunately, a lot of States, most especially developing countries, including Nigeria, hardly regulate the activities of the MNCs for several reasons, thus creating a regulatory vacuum. Under these conditions, the existing catalogue of civil, political, social, cultural and economic rights of the people, as expressed in both domestic and international human rights law, are adversely affected by the activities of these MNCs. This book, developed from the author's doctoral/PhD thesis at Ghent University, Belgium critically examines, among others, the various human rights violations and environmental damage associated with oil exploration activities in the oil-producing communities of Nigeria, the international codes of conduct and norms, and the roles and responsibilities of the major MNCs in respect of these violations. Coming at a time when governments worldwide are striving hard to ensure corporate accountability for their activities in their host nations, this work is unique in that it incisively analyses how the national and regional institutions could be strengthened to provide effective protection against human rights abuses and ensure corporate accountability. It discusses in-depth how the human rights concept of environmental protection can be used by victims of environmental harm to promote and achieve environmental justice. The book will, therefore, be of great interest to academics, researchers, legal practitioners, courts, legislators and policymakers, non-governmental organisations (NGOs), human rights activists, multinational corporations and their advisors, oil-rich nations, regional and international institutions, and students in law and other related disciplines.




Technical info
More Information

| | |
| --- | --- |
| Type of product | Book |
| Format | Paperback |
| EAN / ISSN | 9781780681313 |
| Weight | 940 g |
| Status | Available |
| Number of pages | xxxi + 561 p. |
| Access to exercice | No |
| Publisher | Intersentia |
| Language | English |
| Publication Date | Jan 3, 2014 |
| Available on Jurisquare | No |
| Available on Strada Belgique | No |
| Available on Strada Europe | No |
| Available on Strada Luxembourg | No |
Chapters
Downloads
Introduction
Chapter One. History and Development of Oil Exploitation in Nigeria
Chapter Two. Niger Delta People under International Law and the Problems of Resource Control
Chapter Three. Legal and Institutional Framework for Oil Operations in Nigeria and the State Responses to Environmental Insecurity in the Niger Delta
Chapter Four. Niger Delta, Environmental Degradation and Human Rights
Chapter Five. Oil and Corruption in the Niger Delta, Nigeria: the Human Rights Implications
Chapter Six. Strengthening the National and Regional Institutions to Address Human Rights Concerns in the Niger Delta Region
Chapter Seven. General Conclusions