maestro
mastercard
visa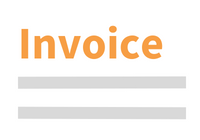 Questions about this product?
Contact our customer service
Overuse in the Criminal Justice System
On Criminalization, Prosecution and Imprisonment 
Book | 1st edition 2019 | United Kingdom | Piet van Kempen, Manon Jendly Description
The criminal justice system encompasses the most severe instrument at the state's disposal in times of peace. For this and many other reasons, overuse of that system is a serious matter.

It may present itself in different forms. Overuse of criminalization may mean that too much conduct is criminalized without necessity. Overuse of prosecution may present itself if too many violations of criminal offences are prosecuted, while in certain individual cases or specific categories of cases it would be more effective, fairer, more efficient or otherwise desirable to refrain from prosecution and/or to apply alternative means, such as negotiating justice or administrative fines. Finally, the criminal justice system can be overused through the application and execution of too many or too severe prison sentences.

All these forms of overuse are discussed in this volume. It contains one introductory chapter, seven thematic chapters and sixteen chapters on individual countries around the world. Themes discussed in these chapters are, among others, the principle that criminal law is and must be regarded as a so-called ultima ratio or ultimum remedium, the relevant human rights framework, worldwide statistics, and legal and practical restraints as well as possibilities to solve overuse.

Containing an extensive collection of expert knowledge, this volume intends to expose legal possibilities, good practices and the many challenges that lie ahead when attempting to prevent overuse in the criminal justice system.


Technical info
More Information

| | |
| --- | --- |
| Type of product | Book |
| Format | Hardback |
| EAN / ISSN | 9781780688220 / 9781780688398 |
| Series name | International Penal and Penitentiary Foundation |
| Weight | 1180 g |
| Status | Available |
| Number of pages | xxiv + 634 p. |
| Access to exercice | No |
| Publisher | Intersentia |
| Language | English |
| Publication Date | May 14, 2019 |
| Available on Jurisquare | No |
| Available on Strada Belgique | No |
| Available on Strada Europe | No |
| Available on Strada Luxembourg | No |
Chapters
Downloads
Part I. Introductory Synthesis and Analyses / 1ère Partie. Synthèse et Analyses Introductives
Criminal Justice and the Ultima Ratio Principle: Need for Limitation, Exploration and Consideration
La Justice Pénale et le Principe de L'Ultima Ratio: Exigence de Limitation, D'Exploration et de Réflexion
Part II. Themes / 2ème Partie. Thèmes
Overuse of the Criminal Justice System: Analytical Approach, Rules and Practices
The Overuse of Criminal Justice in the Case Law of the European Court of Human Rights
Overuse of Criminalization: A Philosophical and Political Approach on the Latin-American Situation
Overprosecution and Negotiated Justice in Europe
The American Experience with the Prosecutorial Overuse of Plea Bargaining
Overuse of Imprisonment: Statistical Analyses of Incarceration Rates Across the World
Minimising Prisonisation and the Harms of Custody
Part III. National Reports / 3ème Partie. Rapports Nationaux
Overuse in the Criminal Justice System in Argentina
Le Recours au Système de Justice Pénale en Belgique: État des Lieux et Perspectives
Overuse of Criminal Law in Finland
Overuse in the Criminal Justice System in Germany
Overuse in the Criminal Justice System in Greece
Overusing the Criminal Justice System: The Case of Ireland
Overuse in the Criminal Justice System in Japan
Tendencies of Overuse in Criminal Law Policy and Criminal Law Enforcement in the Netherlands
Overuse in the Criminal Justice System in New Zealand
Overuse in the Criminal Justice System in Nigeria
Overuse in the Criminal Justice System in Poland
Overuse in the Russian Criminal Justice System
Overuse in the Criminal Justice System in Spain
Recourt-on de Manière Excessove au Système Pénal en Suisse?
Overuse of the Criminal Justice System in Taiwan
Overuse and Underuse of the United States Criminal Justice System in the Area of Business Crimes