maestro
mastercard
visa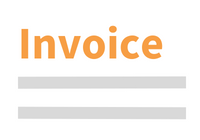 Questions about this product?
Contact our customer service
Towards Harmonisation?
Book | 1st edition 2021 | Europe | Maria Carinci, Filip Dorssemont Description
This book is the culmination of fruitful discussions that began at a 2018 conference in Milan on platform work. It contains national reports (Belgium, France, Germany, Italy, the Netherlands, Spain and the United Kingdom) in which the respective authors provide expert analysis and insight as concerns some important questions that arose during the conference, impacting the various European countries considered in a similar manner.

These questions are: What are the diffusion data of the phenomenon in the considered country?; Have special rules been developed by the legislator or are there landmark cases with regard to these platform workers in the legal system of the considered country?; and What role do unions play and what is the relevance of platform workers' collective rights?

In the background of these questions, a crucial one appears: Is the notion of subordinate work, as it emerged and consolidated itself during the 20th century, still able to encompass and provide workers in this new millennium with suitable protection?

In addition to chapters on some notable European jurisdictions, the book also contains other more transversal reports dealing with the issue of fundamental (collective) workers' rights, as well as the applicable European legal framework.

____


With contributions by Maria Teresa Carinci (University of Milan), Nicola Countouris (University College London), Filip Dorssemont (Catholic University of Louvain), Fernando Fita Ortega (University of Valencia), Barbara Gomes (Polytechnic University of Hauts-de-France), Antoine Jacobs (Tilburg University), Fabienne Kéfer (University of Liege), Rüdiger Krause (University of Göttingen), Luca Ratti (University of Luxembourg) and Tatiana Sachs (Paris Nanterre University).

____


MARIA TERESA CARINCI is Full Professor of Labour Law and Industrial Relations at the University of Milan. She is also Head of the Department of Private Law and Legal History, Director of the specialisation course in labour law and Member of the faculty teaching committee at the university. She is Scientific Coordinator of the double degree between the University of Milan and the University of Cergy, Paris.

FILIP DORSSEMONT is Full Professor of Labour Law at UCLouvain. He is also Guest Professor at the Free University of Brussels (VUB). He is President of the School of Labour Sciences at UCLouvain as well as a former President and incumbent Co-President of the Belgian Association of Labour Law and Social Security Law. He is part of the Editorial Board of the Revue de droit social (Belgium) and of Arbeidsrechtelijke Annotaties and of the Scientific Committee of European Employment Law Cases. He is a collaborator to the European Labour Law Journal and De Juristenkrant.


Technical info
More Information

| | |
| --- | --- |
| Type of product | Book |
| Format | Paperback |
| EAN / ISSN | 9781839701641 / 9781839702006 |
| Weight | 500 g |
| Status | Available |
| Number of pages | xx + 266 p. |
| Access to exercice | No |
| Publisher | Intersentia |
| Language | English |
| Publication Date | Sep 27, 2021 |
| Available on Jurisquare | No |
| Available on Strada Belgique | No |
| Available on Strada Europe | No |
| Available on Strada Luxembourg | No |
Chapters
Downloads
Introduction
PART I. NATIONAL PERSPECTIVES
Platform Work: The Belgian Case
'App-Based' Work: The German Case
Case Law Approaches and Regulatory Choices on Platform Work: The Italian Case
The Battle between the Legislator and Judges Over Platform Worker Accountability: The French Case
The 'App-Based' Employment Relationship: The Spanish Case
Platform Work: The Dutch Case
Regulatory and Jurisprudential Perspectives on Platform Work: The UK Case
PART II. EUROPEAN PERSPECTIVES
Crowdwork and Work On-Demand in the European Legal Framework: Promises and Expectations
Collective Workers' Rights for Workers in the Gig Economy
Platform Work in Europe: A Comparative Analysis