maestro
mastercard
visa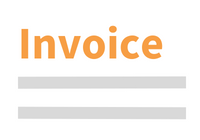 Questions about this product?
Contact our customer service
Plurality and Diversity of Family Relations in Europe
Book | 1st edition 2019 | United Kingdom | Katharina Boele-Woelki, Dieter Martiny Description
This volume contains the contributions delivered at CEFL's sixth international conference, which focused on comparative and international family law in Europe in their respective cultural contexts. Inter alia in this book CEFL experts and other legal scholars address the CEFL and its Principles, the interrelation of family law and family sociology, family migration, children's and women's fundamental rights, as well as the developing concept of parenthood, the role of children in family proceedings, extra-judicial divorces and ADR in family matters.

While the development of modern trends in European family law is going on, some new challenges arise and old challenges remain. The awareness of more plurality and diversity in family relationships is increasing. Both pose problems. New legal solutions have to be integrated into the existing family law system. On the other hand, there are tensions between modern fundamental values and traditional religious solutions. For both a deeper analysis is necessary.

The conference, and in turn the book, aims to enhance the exchange of ideas and arguments on comparative and international family law in Europe.

Technical info
More Information

| | |
| --- | --- |
| Type of product | Book |
| Format | Paperback |
| EAN / ISSN | 9781780688176 / 9781780689111 |
| Series name | European Family Law |
| Weight | 645 g |
| Status | Available |
| Number of pages | xii + 388 p. |
| Access to exercice | No |
| Publisher | Intersentia |
| Language | English |
| Publication Date | Aug 29, 2019 |
| Available on Jurisquare | No |
| Available on Strada Belgique | No |
| Available on Strada Europe | No |
| Available on Strada Luxembourg | No |
Chapters
Downloads
Table of contents and preliminary matter
THE CEFL AND ITS PRINCIPLES
The Commission on European Family Law: Taking Stock after Almost 20 Years
The Principles of European Family Law Regarding the Property,Maintenance and Succession Rights of Couples in De Facto Unions: A First Glimpse
FAMILY MIGRATION, CHILDREN'S AND WOMEN'S RIGHTS
Respecting Children's Dignity under Private International and Migration Law
Empowering Women in Family Relations
The Paradox of Rights Through the Lens of Muslim Women's Rights in Family Law
THE DEVELOPING CONCEPTS OF PARENTHOOD
The Concept of Parenthood in the Case Law of the European Court of Human Rights
Family Frontiers: The Definition of Parenthood in Brazil and in Portugal
Donor Conception: From Anonymity to Openness
THE ROLE OF THE CHILD IN FAMILY PROCEEDINGS
Balancing the Rights of Parent and Child in Case of Non-Compliance with Contact Arrangements: A Case Law Analysis
The Public Law Aspects of the Brussels IIbis Regulation Through an Irish Lens
The Right of the Child to be Heard in Parental Responsibility Proceedings
Maturity and the Child's Right to be Heard in Family Law Proceedings: Article 12 UNCRC and Case Law of the ECtHR Compared
EXTRA-JUDICIAL DIVORCES AND ADR IN FAMILY MATTERS
The Recognition of Religious Private Divorces in Europe: From Conflict of Laws to Conflict of Cultures?
Extra-Judicial Muslim Divorces and Family Mediation in the Nordic Countries: What Role is there for the Welfare State?
Family Law Arbitration: A Comparative Analysis of German and English Law and Practice
Mandatory Mediation from a European and Comparative Law Perspective
INTERDISCIPLINARY RESEARCH INTO FAMILY RELATIONS
Family Sociology and Family Law: What can the One Learn from the Other?