maestro
mastercard
visa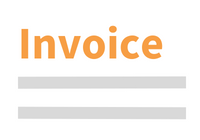 Questions about this product?
Contact our customer service
In Search of an Improved Legal Framework
Book | 1st edition 2023 | Belgium, Europe | Anaïs Michel Also available on Strada lex
Description
Premature obsolescence means that products do not last as long as they should or could. There are nowadays widespread suspicions about the diminishing lifetime of consumer products. Empirical studies confirm these suspicions, at least for certain goods. Various types of premature obsolescence are omnipresent in our daily life. Some products become materially obsolete due to the impossibility of disassembling them, while other still functioning products are too early discarded because no longer satisfying in consumers' eyes. The willingness to shift towards a more sustainable economy has led to major legal developments at EU and national levels over the past years. However, rules curbing premature obsolescence are highly fragmented across different legislators, legal fields and types of rules. Legal fragmentation creates risks of overlaps, gaps and conflicts. This book addresses the central question how EU and national legal rules currently tackle premature obsolescence and how the legal framework could be improved.

Anaïs Michel studied at UCLouvain, where she obtained her Master of Laws degree in 2015. During her studies, she attended one semester as an Erasmus student at Universität Göttingen. From September 2015 until August 2016, she specialised in European Law at Universiteit Leiden. In 2016, she started working on her PhD under the co-supervision of prof. dr. Bert Keirsbilck (KU Leuven) and prof. dr. Anne-Lise Sibony (UCLouvain). In 2017, she obtained a highly competitive scholarship of the FWO (Research Foundation – Flanders). She conducted her PhD research at Consumer Competition Market (CCM) and as an affiliated researcher at the Centre Charles De Visscher pour le droit international et européen (CeDIE), while maintaining close links with the Centre de recherche interdisciplinaire Droit, Entreprise et Société (CRIDES). She completed drafting her PhD on "Premature Obsolescence: In Search of an Improved Legal Framework" in September 2022. Since October 2021, she works as an inspector at FPS Economy.

Digital version available on :
You have a subscription? Activate the digital version for free with the code in the book.
Technical info
More Information

| | |
| --- | --- |
| Type of product | Book |
| Format | Hardback |
| EAN / ISSN | 9781839703751 |
| Weight | 1220 g |
| Status | Available |
| Number of pages | xv + 672 p. |
| Access to exercice | No |
| Publisher | Intersentia |
| Language | English |
| Publication Date | Jun 6, 2023 |
| Available on Jurisquare | Yes |
| Available on Strada Belgique | Yes |
| Available on Strada Europe | No |
| Available on Strada Luxembourg | No |
Chapters
Downloads
Introduction
Chapter I. From Planned to Premature Obsolescence: Concepts and Definitions
Chapter II. The Design and Production Stage: Shaping the Design of Products towards more Sustainability
Chapter III. The Marketing and Pre-contractual Stage: Incentivising and Empowering Consumers to make Sustainable Choices at the Time of Purchase
Chapter IV. The Use Stage: Extending the Lifetime of Products once Purchased
Chapter V. The End-of-Life Stage: Preventing Products from Becoming Waste and Reducing their Environmental Impacts once they are
Chapter VI. General Conclusion and Policy Recommendations
Selected Bibliography