maestro
mastercard
visa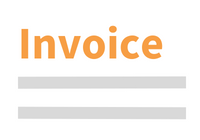 Questions about this product?
Contact our customer service
Preventing Medical Malpractice and Compensating Victimised Patients in China
A Law and Economics Perspective
Book | 1st edition 2017 | United Kingdom | Xiaowei Yu Description
Preventing Medical Malpractice and Compensating Victimised Patients in China is the first book in English on the legal remedies for preventing medical errors and compensating victims of medical malpractice in China from an economic and legal perspective. Specifically, those legal remedies include tort liability, regulation, insurance and social security. The new medical liability regime based on the Tort Liability Law 2009 currently provides the primary legal remedy against medical malpractice. However, the role of alternative regimes in medical quality assurance and victim compensation should not be ignored. This book:


- gives a full description of all the current legal remedies for the prevention of medical malpractice and compensation for iatrogenic injuries in China, in order to see how those different legal instruments interact with and impact on one another.

- examines how those legal remedies work in practice and what impact they have on society, based on an extensive analysis of court decisions, several semi-structured interviews, and a review of the available empirical literature.

- summarises the law and economics studies on medical malpractice and applies economic theories to the legal remedies in China, in order to put forward policy recommendations to China.


The ultimate conclusion of this work is that although many aspects of the legal remedies in China are consistent with the economic model of accident law as far as the prevention of medical malpractice is concerned, they still need great improvement when it comes to compensation for iatrogenic injuries.

Overall, this book provides a thorough examination and evaluation of the legal remedies for medical malpractice in China, especially taking into account the latest developments in economic theories and new empirical findings. Hence, it will be of interest to legal and economic scholars, students, lawyers, insurers and policy makers responsible for ensuring the quality of medical care.

Technical info
More Information

| | |
| --- | --- |
| Type of product | Book |
| Format | Paperback |
| EAN / ISSN | 9781780684680 / 9781780687339 |
| Weight | 980 g |
| Status | Available |
| Number of pages | xxvi + 600 p. |
| Access to exercice | No |
| Publisher | Intersentia |
| Language | English |
| Publication Date | Jan 27, 2017 |
| Available on Jurisquare | No |
| Available on Strada Belgique | No |
| Available on Strada Europe | No |
| Available on Strada Luxembourg | No |
Chapters
Downloads
Chapter 1. Introduction
PART I. LEGAL REMEDIES FOR MEDICAL MALPRACTICE IN CHINA
Introductory Note
Chapter 2. Health Care Provision and Regulation
Chapter 3. Compensation for Iatrogenic Injuries under Tort Law
Chapter 4. Medical Disputes, Iatrogenic Injury, Malpractice Litigation, and Patient Compensation: Empirical Evidence
Chapter 5. Other Compensation Schemes
Chapter 6. A Doctrinal Evaluation and Tentative Conclusions
PART II. ECONOMIC THEORIES AND EMPIRICAL EVIDENCE
Introductory Note
Chapter 7. Preventing Medical Errors through Tort Law – Theoretical Models
Chapter 8. Preventing Medical Errors through Tort Law – Empirical Evidence and Updated Models
Chapter 9. Preventing Medical Errors through Alternative Regimes
Chapter 10. The Fault-Based Compensation Mechanisms for Iatrogenic Injuries
Chapter 11. Medical Compensation Mechanisms Not Based on Fault
PART III. APPLYING THE ECONOMIC OBSERVATIONS TO CHINA
Introductory Note
Chapter 12. An Economic Analysis of the Chinese Medical Malpractice System
Chapter 13. Concluding Remarks and Policy Recommendations
Summary
Bibliography