maestro
mastercard
visa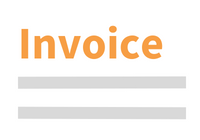 Questions about this product?
Contact our customer service
Principles of European Family Law Regarding Property Relations Between Spouses
Book | 1st edition 2013 | Europe | Katharina Boele-Woelki, Frédérique Ferrand, Cristina González Beilfuss, Maarit Jänterä-Jareborg, Nigel Lowe, Dieter Martiny, Walter Pintens Description
The Principles of European Family Law drafted by the Commission on European Family Law (CEFL) contain models which may be used for the harmonization of family law in Europe. This book contains the Principles regarding Property Relations between Spouses. In these Principles, the CEFL has developed an all-inclusive set of rules for two matrimonial property regimes: the participiation in acquisitions and the community of acquistions. Both regimes have been put on an equal footing. Each matrimonial property regime, whether it functions as a default or as an optional regime is strongly connected with the rights and duties of the spouses and the possibility for them to make a marital property agreement. These issues have also been addressed by including two common Chapters on the General Rights and Duties of Spouses and on Marital Property Agreements which are to be applied regardless of which of the regimes applies.

Technical info
More Information

| | |
| --- | --- |
| Type of product | Book |
| Format | Paperback |
| EAN / ISSN | 9781780681528 |
| Series name | European Family Law |
| Weight | 750 g |
| Status | Available |
| Number of pages | xiv + 420 p. |
| Access to exercice | No |
| Publisher | Intersentia |
| Language | English |
| Publication Date | Jun 14, 2013 |
| Available on Jurisquare | No |
| Available on Strada Belgique | No |
| Available on Strada Europe | No |
| Available on Strada Luxembourg | No |
Chapters
Downloads
The Work of the Commission on European Family Law
Preamble
Chapter I: General Rights and Duties of the Spouses
Chapter II: Marital Property Agreements
Chapter III: Matrimonial Property RegimesSection A: Participation in Acquisitions
Chapter III: Matrimonial Property RegimesSection B: Community of Acquisitions
Principles of European Family Law Regarding Property Relations between Spouses
Principes de droit européen de la famille concernant les relations patrimoniales des époux
Prinzipien zum europäischen Familienrecht betreffend vermögensrechtliche Beziehungen zwischen Ehegatten
Beginselen van Europees familierecht betreffende vermogensrechtelijke relaties tussen echtgenoten
Principios de derecho europeo de familia relativos a las relaciones patrimoniales entre los cónyuges
Europeiska familjerättsprinciper rörande makars förmögenhetsförhållanden