maestro
mastercard
visa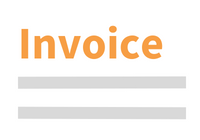 Questions about this product?
Contact our customer service
Private Law Development in Context
German Private Law and Scholarship in the 20th Century
Book | 1st edition 2018 | United Kingdom | Stefan Grundmann, Karl Riesenhuber Description
While common law is developed by the courts and judges and may well be the prime authorities for the development of law, and while French private law is said to be the origin of the idea of modern codification and grand legislatures, German private law can well be seen as the law where the influence of academia is paramount.

It is perhaps fair to say that no other code is as strongly influenced by scholars as the German Civil Code of 1900. Furthermore, in both the past and the present, courts and scholars in Germany are in constant dialogue about the application and interpretation of German and also EU law. Arguably, this is also one of the reasons why German academia plays such a prominent – some may say excessively dominant – role in the European private law discourse and development.

As a result it seems necessary, indeed vital, to shed more light on professors who were highly influential in the development of German private law in the 20th century. They fostered such concepts and ideas as the birth of modern market and institutional regulation, genuine internationalisation, in particular through comparative law, and Europeanisation of private law, 'social' areas of the law, particularly labour and consumer law and fundamental rights' protection between private parties, and equally the law of competition and enterprise.

This book compiles and puts into perspective portraits of 37 professors of private law from Germany, Austria and Switzerland who completed the core of their academic oeuvre in the 20th century. The individual portraits of the life and work of each professor are written by one of their former 'Schüler' and taken together show the thread of the intellectual history of legal thinking in 20th century German private law.

Stefan Grundmann is Professor of European Private Law, Transnational Law and Legal Theory at Homboldt-Universität zu Berlin and the European University Institute, Florence. He is also President of the Society of European Contract Law.

Karl Riesenhuber is Professor of Private Law, German and European Commercial and Economic Law at Ruhr-Universität Bochum and a judge at the Higher Regional Court Hamm.



Technical info
More Information

| | |
| --- | --- |
| Type of product | Book |
| Format | Hardback |
| EAN / ISSN | 9781780683928 |
| Weight | 1500 g |
| Status | Available |
| Number of pages | xviii + 886 p. |
| Access to exercice | No |
| Publisher | Intersentia |
| Language | English |
| Publication Date | Feb 21, 2018 |
| Available on Jurisquare | No |
| Available on Strada Belgique | No |
| Available on Strada Europe | No |
| Available on Strada Luxembourg | No |
Chapters
Downloads
Part 1. The Overall Framework of Private Law Academia and Private Law Development
Private Law Scholarship and the Development of Private Law in Germany and Beyond
Scholarship, Methodology and the Intimate Link to Practice as Driving Factors of 'German' Private Law Development
Private Law Scholars and Private Law Scholarship: Some Remarks on Their Relationship
Vorsprung Durch Technik: Private Law Scholarship in 20th Century Germany from a Comparative Perspective
Core Lines of the Discussion - With Particular Emphasis on Scholarship in Times of National Socialism
Part 2. Ernst Rabel and Franz Böhm
Ernst Rabel (1874-1955)
Franz Böhm (1895-1977)
Part 3. Methods - Legal History, Comparative Law and Legal Theory
Franz Wieacker (1908-1994)
Helmut Coing (1912-2000)
Josef Esser (1910-1999)
Konrad Zweigert (1911-1996)
Gerhard Kegel (1912-2006)
Franz Bydlinski (1931-2011)
Peter Schlechtriem (1933-2007)
Part 4. Business Law, Economic Theory and Transnational Law
Walter Scmidt-Rimpler (1885-1975)
Alfred Hueck (1889-1975)
Hans Carl Nipperdey (1895-1968)
Heinrich Kronstein (1897-1972)
Ludwig Raiser (1904-1980)
Wolfgang Hefermehl (1906-2001)
Ernst-Joachim Mestmäcker (1926)
Wolfgang Zöllner
Wolfgang Fikentscher (1928-2015)
Marcus Lutter (1930)
Peter Ulmer (1933)
Harm Peter Westermann (1938)
Karsten Schmidt (1939)
Peter Doralt (1939)
Klaus J. Hopt (1940)
Gunther Teubner (1944)
Part 5. Private Law, Doctrinal Thinking and System Building
Leo Rosenberg (1879-1963)
Karl Larenz (1903-1993)
Werner Flume (1908-2009)
Ernst von Caemmerer (1908-1985)
Harry Westermann (1909-1986)
Fritz Baur (1911-1992)
Hans Brox (1920-2009)
Joachim Gernhuber (1923)
Dieter Medicus (1929-2015)
Ulrich Huber (1936)
Claus-Wilhelm Canaris (1937)
Manfred Wolf (1939-2007)
Part 6. Conclusions and Outlook
Dogma, Internationalisation and Economy - Three Core Features of the Development in the 20th and 21st Centuries