maestro
mastercard
visa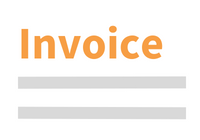 Questions about this product?
Contact our customer service
Victim Participation in International Criminal Proceedings
Book | 1st edition 2011 | World | Brianne McGonigle Leyh Description
2013 Book of the Year Award from the American Branch of the International Association of Penal Law (AIDP)

Special Mention from the Jury of the Max van der Stoel Human Rights Award 2012

In early 2006, the Office of the High Commissioner for Human Rights called for more detailed research into the relevant international standards and national and international practices concerning the role of victims in criminal proceedings. In response to this call and the increased attention paid to victims at international criminal institutions, this study explores the role of victims in international criminal proceedings.

As such, the aim of this study is threefold: (i) to describe, explain and clarify the procedural role afforded to victims in international criminal proceedings; (ii) to evaluate whether the current approaches to victim participation in international criminal proceedings are consistent with human rights standards; and (iii) to determine the proper scope and content of victim participation in international criminal proceedings. To structure the analysis, the framework focuses on two central concepts, namely the unique characteristics of international criminal proceedings and human rights standards.

Broken up into two main parts, the first part of the study covers criminal law theories and the current role afforded to victims in domestic jurisdictions. It further examines the development of their procedural rights both domestically and internationally. The second part of the study then deals exclusively with international criminal justice institutions and the participatory rights afforded to victims therein. Using two case studies, one on the Extraordinary Chambers in the Courts of Cambodia and the other on the International Criminal Court, the research highlights how these courts have approached the issue of victim participation. The study concludes with general recommendations.

It is hoped that the findings of this study may contribute to a better understanding of competing rights within international criminal justice and that they provide those involved in the shaping of international criminal justice a means through which to view the participatory rights of victims.


About this book
'Procedural Justice? Victim Participation in International Criminal Proceedings represents the most comprehensive assessment of victim participation to date. [It is] an essential text for scholars and practitioners to navigate and understand the plethora of jurisprudence on victim participation before international criminal courts and tribunals. McGonigle Leyh's study provides a cogent basis to re-examine, debate and improve victim participation in international criminal proceedings to ensure justice for all.'
Luke Moffett in J Int Criminal Justice (2012) 491

'[...A]n important study [...] on the rights of victims in proceedings, i.e. participation of victims in the search for truth and a fair judgment.'
Rainer Huhle on www.menschenrechte.org (2 January 2013)


About the author
Brianne McGonigle Leyh is an attorney specializing in international criminal law and procedure, human rights, victims' rights and transitional justice. In 2002 she received her Bachelors degree (BA) from Boston University, graduating magna cum laude with a self-crafted major in the study of international law and human rights. She received her Law degree (JD) in 2006 from American University's Washington College of Law, graduating cum laude, and one year later her Masters degree (MA) in International Affairs from American University's School of International Service. In 2006 she began working for Utrecht University's Netherlands Institute of Human Rights as a PhD candidate and lecturer and since April 2011 holds a research position with this same institute. In addition to her academic work she co-Directs the Netherlands Office of the Public International Law & Policy Group, which is a global pro bono law firm that provides legal assistance to states and non-state entities on the negotiation and implementation of peace agreements, the drafting of post-conflict constitutions, and the creation and operation of war crimes tribunals. Previously, she has worked as co-Counsel on a legal team representing civil parties before the Extraordinary Chambers in the Courts of Cambodia and has held a Visiting Professional position at the International Criminal Court's Office of Public Counsel for Victims. Brianne is married with one daughter and currently resides in the Netherlands.

Technical info
More Information

| | |
| --- | --- |
| Type of product | Book |
| Format | Paperback |
| EAN / ISSN | 9781780680200 |
| Series name | Human Rights Research Series |
| Weight | 786 g |
| Status | Available |
| Number of pages | xviii + 452 p. |
| Access to exercice | No |
| Publisher | Intersentia |
| Language | English |
| Publication Date | Sep 2, 2011 |
| Available on Jurisquare | No |
| Available on Strada Belgique | No |
| Available on Strada Europe | No |
| Available on Strada Luxembourg | No |
Chapters
Downloads
INTRODUCTION
Chapter 1. Introduction
PART I. ORIGINS AND INFLUENCE
Chapter 2. Victims and Theories of Criminal Justice
Chapter 3. Domestic Criminal Justice and Victim Participation Models
Chapter 4. International Developments and Victims of Crime
PART II. EXPERIMENTING LABORATORIES
Chapter 5. International Criminal Courts: A Wide Range of Practices
Chapter 6. Victim Participation and the Extraordinary Chambers in the Courts of Cambodia
Chapter 7. Victim Participation at the International Criminal Court
CONCLUSION
Chapter 8. Conclusions and Recommendations