maestro
mastercard
visa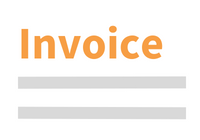 Questions about this product?
Contact our customer service
Profiling through Big Data Analytics
The Interplay between the General Data Protection Regulation and Unfair Commercial Practices Directive
Book | 1st edition 2023 | Europe | Maja Niševic Also available on Strada lex
Description
In this book Maja Nišević investigates the practice of profiling using Big Data Analytics, with the main focus on the interplay between the European Union General Data Protection Regulation (GDPR) and the European Union Unfair Commercial Practice Directive (UCPD). This book is an interdisciplinary study of profiling as a technological tool, and of its legal framework, including comparative analysis of the case law on personal data processing and an analysis of the interplay between the GDPR and the UCPD.

Nisević's academic career began in 2013 at the University of Vienna, where she started her PhD studies. Nevertheless, she had already started her second PhD studies, this time at the University of Verona. Nisević holds a PhD in European and International Law Sciences from the University of Verona. Her dissertation explored legal issues on data in information society, and it was co-funded by the European Union's Horizon 2020's Maria Sklodowska-Curie Actions programme (MSCA).

Digital version available on :
Strada lex Belgium
Strada lex Europa
You have a subscription? Activate the digital version for free with the code in the book.
Technical info
More Information

| | |
| --- | --- |
| Type of product | Book |
| Format | Hardback |
| EAN / ISSN | 9781839703409 |
| Series name | KU Leuven Centre for IT & IP Law Series |
| Weight | 1000 g |
| Status | Available |
| Number of pages | 208 p. |
| Access to exercice | No |
| Publisher | Intersentia |
| Language | English |
| Publication Date | Mar 1, 2023 |
| Available on Jurisquare | Yes |
| Available on Strada Belgique | Yes |
| Available on Strada Europe | Yes |
| Available on Strada Luxembourg | No |
Chapters
Downloads
Introduction
Structure of the book
Methodology
Chapter I
Chapter II
Chapter III
Chapter IV
Chapter V
Bibliography