maestro
mastercard
visa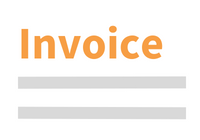 Questions about this product?
Contact our customer service
Property Law Perspectives III
Book | 1st edition 2015 | United Kingdom | Ann Apers, Sofie Bouly, Elien Dewitte, Dorothy Gruyaert Description
The Young Property Lawyers Forum (YPLF) is an informal international network with an annual conference that gives young property law researchers the opportunity to present their research to both young and established property law scholars from around the world. Property Law Perspectives III contains selected contributions from the fourth edition of the Young Property Lawyers Forum and Masterclass. The book offers an interesting selection of recent developments in the broad field of property law, including contributions on constitutional property law (with topics such as expropriation procedures, South African tenure, and expropriation of waterfalls for hydropower development), national private property law (with for example chapters on the English Land Registration Act 2002 and on virtual property), and European and comparative property law (with contributions about French fiducie versus trust, the global art market, and factory machinery bought under hire-purchase agreements).

The wide variety of topics discussed by a young and promising generation of property lawyers make this book a fascinating read for anyone interested in developments in property law.

Technical info
More Information

| | |
| --- | --- |
| Type of product | Book |
| Format | Paperback |
| EAN / ISSN | 9781780682785 |
| Series name | Ius Commune Europaeum |
| Weight | 450 g |
| Status | Available |
| Number of pages | xiv + 238 p. |
| Access to exercice | No |
| Publisher | Intersentia |
| Language | English |
| Publication Date | Jan 5, 2015 |
| Available on Jurisquare | No |
| Available on Strada Belgique | No |
| Available on Strada Europe | No |
| Available on Strada Luxembourg | No |
Chapters
Downloads
PART I. CONSTITUTIONAL PROPERTY LAW
The Voluntary Guidelines on the Responsible Governance of Tenure: Distilling Good Governance Standards for Expropriation Procedures
A Comparison between the Extension of Security and Tenure Act, 1997 and the Land Tenure Security Bill
New Imperialism (1870–1914) on the African Continent: How Natives' Landownership was Brought under the Yoke of European Sovereignty
Norwegian Waterfalls: A Case Study of Commercial Expropriation in Light of Property as a Human Right
PART II. CURRENT DEVELOPMENTS IN PROPERTY LAW AT THE NATIONAL LEVEL
Determining the Property of Virtual Property
The Development of the Distinction between Real and Personal Rights in South African Case Law: A Critical Perspective
State Guaranteed Title: The Land Registration Act 2002
The Reform of Security Law in Belgium
Clarity regarding the Acquisition of a Right of Way of Necessity: A South African Perspective
PART III. PROPERTY LAW IN A EUROPEAN AND INTERNATIONAL PERSPECTIVE
A Comparative Analysis of the Effect of the Lien against Third Parties
The Protection of the Trust Fund: A Comparative Study in French and English Law
New Challenges for the Global Art Market: The Enforcement of Cultural Property Law in International Trade
How Far Factory Machinery Follows the Land in England, France and Germany