maestro
mastercard
visa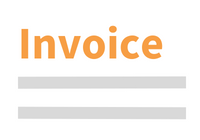 Questions about this product?
Contact our customer service
Protecting Community Interests through International Law
Book | 1st edition 2021 | World | Gentian Zyberi Description
This book is available for free in an e-boook version.

This edited volume analyzes the function and role of international law in a framework of increased global governance by focusing on how 'community interests' are articulated and protected and how global public goods are provided in various domains. The chapters analyze the concept of 'community interests' and the adequacy and effectiveness of the institutional framework and mechanisms established under international law to protect and safeguard them.

The volume is divided into four parts and begins with a preface by Judge Bruno Simma, who has pioneered work in this area. The first part of the book addresses some general issues, such as defining community interests, examining various forms of governance at the juncture of public and private international law, and whether international law and international courts are effective in providing so-called 'public goods'.

Part II shifts the focus onto global commons and concerns, such as the accommodation and balancing of community interests under the UN Convention on the Law of the Sea, the potential for international organisations to protect said interests through countermeasures in responses to violations of erga omnes obligations, the prevention and punishment of corruption by large corporations, and the importance of good governance of natural resources in conflict-affected regions.

Some key human rights and security-related issues are analyzed in Part III, such as the right to self-determination and prolonged occupation of Palestinian territory, foreign terrorist fighters and their return to their countries of origin, and the peasant rights movement and its exposition of diverging interests as protected under human rights law.

Part IV concludes, outlining three potential research agendas concerning collective human security, collective natural resources, and world cultural heritage.

The comprehensive impact of community interests visible today reveals a fundamental tension in contemporary international law – between the need to make international law adequately express and support what are assumed to be universally held moral beliefs and the need to make it firmly reflect its political context. This book demonstrates that international law research on the formulation and protection of community interests, combined with multi- or inter-disciplinary approaches, can provide useful insights and answers to important questions for the future of humankind.
____

With contributions by Saeed Bagheri (University of Reading), Francesca Capone (Sant'Anna School of Advanced Studies), Andreas Follesdal (University of Oslo), Friederycke Haijer (Utrecht University), Corina Heri (University of Zurich), Rozemarijn Roland Holst (Utrecht University), Lucas Lixinski (UNSW Sydney), Cedric Ryngaert (Utrecht University), Matthew Saul (Inland Norway University of Applied Sciences), Bruno Simma (University of Michigan), Sarah Thin (Maastricht University), Maruša T. Veber (University of Ljubljana) and Gentian Zyberi (University of Oslo).
____

GENTIAN ZYBERI is a Professor of International Law and Human Rights and former Head of Department of the Norwegian Center for Human Rights (2018-2021), University of Oslo. He is a member of the UN Human Rights Committee (2019-2022) and of the Permanent Court of Arbitration (since 2016). Professor Zyberi has taught and researched in the areas of international human rights, humanitarian law, international criminal law and public international law at different universities in the Netherlands, Albania, China, the US, and Norway.

Technical info
More Information

| | |
| --- | --- |
| Type of product | Book |
| Format | Paperback |
| EAN / ISSN | 9781839701122 / 9781839702174 |
| Weight | 700 g |
| Status | Available |
| Number of pages | lii + 340 p. |
| Access to exercice | No |
| Publisher | Intersentia |
| Language | English |
| Publication Date | Nov 19, 2021 |
| Available on Jurisquare | No |
| Available on Strada Belgique | No |
| Available on Strada Europe | No |
| Available on Strada Luxembourg | No |
Chapters
Downloads
Introduction
PART I. GENERAL ISSUES
In Search of Community: Towards a Definition of Community Interest
Global Public Goods and Private International Legal Governance: Lessons from International Cultural Heritage Law
How International Courts can Help Secure Global Public Goods Worth Having: Pure Public Goods and Beyond
PART II. GLOBAL COMMONS AND INTERNATIONAL CONCERNS
Community Interests and Sovereignty: On Consonance and Dissonance in the Law of the Sea
The Protection of Community Interests through Countermeasures Adopted by International Organizations
Prosecuting Foreign Corrupt Practices: Is Extraterritoriality a Tool to Protect Community Interests?
Good Governance of Natural Resources as an Indicator of a Community-Based Approach to Peacebuilding: Lessons from Iraq
PART III. HUMAN RIGHTS AND SECURITY RELATED ISSUES
The Right to Self-Determination and the Prolonged Occupation of Palestinian Territory
Repatriating Foreign (Terrorist) Fighters and their Family Members: A Legal, Moral, and Security Conundrum
Pushing the Boundaries of Human Rights Discourse: Peasant Rights and Peasant Interests
PART IV. CONCLUDING REMARKS
The Protection of Community Interests in International Law: Some Reflections on Potential Research Agendas