maestro
mastercard
visa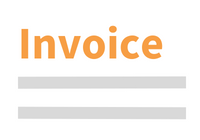 Questions about this product?
Contact our customer service
Protecting Pension Rights in Times of Economic Turmoil
Book | 1st edition 2011 | Europe | Yves Stevens Description
The financial and economic crisis of 2007 to the present led to the failure of large financial institutions, the bailout of banks by national governments, and downturns in stock markets around the world. The crisis meant the failure of key businesses, the decline of consumer wealth and the birth of substantial financial commitments by governments all over the world. This significant decline in economic activity has had its impact on the design of pension schemes. Statutory pensions, occupational retirement schemes and individual retirement accounts have all been hit by the economic malaise.

This book analyses the reaction of some countries with regard to the effect of the economic downturn on pensions. Both European and Anglo-Saxon countries are examined. It thus clarifies the main problems with regard to accounting standards for occupational retirement schemes, the funding of both defined contribution and defined benefit pension schemes, the governmental troubles with pay-as-you-go schemes. Recommendations and lessons from these various countries give an insight in possible solutions.

All professionals in the field of social protection will find this book of interest. Due to its multidisciplinary approach (economy, law and sociology) the book gives a detailed insight into the mechanisms of pension schemes throughout the world.

This volume was written under the auspices of the European Network of Researchers of Supplementary Pensions (ENRSP), a multidisciplinary network of academics and professionals for the promotion of independent studies of retirement systems. All authors are members of this network.

Technical info
More Information

| | |
| --- | --- |
| Type of product | Book |
| Format | Paperback |
| EAN / ISSN | 9789400001619 |
| Series name | Social Europe Series |
| Weight | 365 g |
| Status | Available |
| Number of pages | xiv + 196 p. |
| Access to exercice | No |
| Publisher | Intersentia |
| Language | English |
| Publication Date | Jan 10, 2011 |
| Available on Jurisquare | No |
| Available on Strada Belgique | No |
| Available on Strada Europe | No |
| Available on Strada Luxembourg | No |
Chapters
Downloads
Myths with respect to accounting for pensions
Reforming the American pension system: The impact of the economic crisis
Can personal accounts provide a secure future for UK pensioners?
Retirement incomes in Australia in the wake of the global financial crisis
Pension policy for financial crises: Experience in Ireland, the UK and the US
The effect of the financial crisis on U.S. Pensions – A comparative perspective on financial services regulatory reform
The handling of crises in funded pension schemes: The experience of Denmark and some new proposals
The financial crisis and pension funds in Ireland
The impact of the financial crisis on funded defined contribution occupational pension schemes: The experience of Poland and some proposals for Pan-European solutions