maestro
mastercard
visa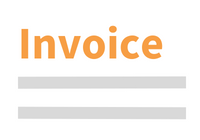 Questions about this product?
Contact our customer service
Protecting Trans Rights in the Age of Gender Self-Determination
Book | 1st edition 2020 | World | Eva Brems, Pieter Cannoot, Toon Moonen Description
Over the last decade, trans rights and gender variation as legal and a human rights issues have been high on the international and national agendas. Improved registration of and attention for gender variation and gender incongruence is accompanied by attention for the often far-reaching requirements that trans persons have to comply with in order to obtain legal recognition of their actual gender identity. A small but rapidly growing number of (mostly European and South American) States have recently reformed their legal frameworks of gender recognition by allowing trans persons to change their official sex registration on the basis of gender self-determination.

Against that background, this book brings together international experts to discuss questions and challenges relating to the legal articulation of the emerging right to gender self-determination and its consequences for law and society, such as the future of sex/gender registration and the protection of trans persons against discrimination. Given the importance of State practice for the development of the right to gender self-determination and its implementation in law, particular attention is given to the national contexts of Belgium, Germany and Norway. These three countries may be perceived as world leaders in protecting trans rights, and therefore noteworthy 'laboratories' for future State practice.
_______

EVA BREMS is a senior full professor at Ghent University. She joined the Ghent University Law Faculty in September 2000 as the first holder of the then newly-created Chair of Human Rights Law. She is the founder and director of the Human Rights Centre at Ghent University.

PIETER CANNOOT is a postdoctoral researcher at ConstitUGent and the Human Rights Centre of Ghent University. Since September 2020, he is a visiting professor of genders, sexualities and law at the University of Antwerp.

TOON MOONEN is an assistant professor of constitutional law at Ghent University, where he founded ConstitUGent – the Centre for Research and Education on Constitutional Law. Prior to this, he was a visiting professor at Hasselt University, fellow of the Research Foundation – Flanders, and law clerk in the Constitutional Court of South Africa. He also practices at the Brussels bar, appearing regularly in the Belgian Constitutional Court.

Technical info
More Information

| | |
| --- | --- |
| Type of product | Book |
| Format | Paperback |
| EAN / ISSN | 9781839700194 / 9781839700897 |
| Weight | 400 g |
| Status | Available |
| Number of pages | xii + 174 p. |
| Access to exercice | No |
| Publisher | Intersentia |
| Language | English |
| Publication Date | Oct 9, 2020 |
| Available on Jurisquare | No |
| Available on Strada Belgique | No |
| Available on Strada Europe | No |
| Available on Strada Luxembourg | No |