maestro
mastercard
visa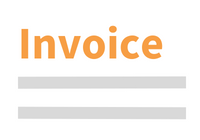 Questions about this product?
Contact our customer service
Protection of Cultural Diversity from a European and International Perspective
Book | 1st edition 2008 | United Kingdom | Hildegard Schneider, Peter van den Bossche Description
The protection of cultural diversity has become an important issue on the agenda of many international organisations and fora. The G8, the Council of Europe, the European Union and UNESCO have all expressed the need for the protection of cultural diversity. In October 2005, 148 countries signed the UNESCO Convention on the Protection and Promotion of the Diversity of Cultural Expressions. This UNESCO Convention entered into force on 18 March 2007. With the adoption of this Convention, the international community has created a framework for protective measures dedicated to the diversity of cultural expressions against the influences of globalisation and free trade.

The Faculty of Law of Maastricht University, in cooperation with the Boekman Foundation, Amsterdam, organized an international conference on The Protection of Cultural Diversity from an International and European Perspective on 18 and 19 March 2007. The aim of the conference was to discuss, on the very date of the entry into force of the UNESCO Convention, the policy space for national policies for the protection of cultural diversity. This book contains contributions reflecting the discussions and conclusions reached at this conference.


About the book
'… the chapters […] offer reflective enquiries and critical glimpses into the actual contents and effects of the recent UNESCO act on culture. All chapters are well-researched and structured and are not simply recycled previous work. [T]he book certainly makes a valuable contribution to the evolving discourse on cultural diversity policies, which is about to enter a critical phase as the Convention's actual implementation into domestic legal systems draws near.'
Mira Burri in CMLR (2010) 1285.

Technical info
More Information

| | |
| --- | --- |
| Type of product | Book |
| Format | Paperback |
| EAN / ISSN | 9789050958646 |
| Series name | Maastricht Series in Human Rights |
| Weight | 630 g |
| Status | Available |
| Number of pages | xii + 380 p. |
| Access to exercice | No |
| Publisher | Intersentia |
| Language | English |
| Publication Date | Nov 21, 2008 |
| Available on Jurisquare | No |
| Available on Strada Belgique | No |
| Available on Strada Europe | No |
| Available on Strada Luxembourg | No |
Chapters
Downloads
The History of the UNESCO Convention on the Protection and Promotion of the Diversity of Cultural Expressions
Free Trade Meets Cultural Diversity: the Legal Relationship between WTO Rules and the UNESCO Convention on the Protection of the Diversity of Cultural Expressions
Cultural Diversity and the WTO: David versus Goliath?
Substantive Rights and Obligations under the UNESCO Convention on Cultural Diversity
The UNESCO Convention as a New Incentive to Protect Cultural Diversity
Copyright and the Promotion of Cultural Diversity
The Value of Cultural Diversity in European Union Law
Cultural Diversity in Mass Media Regulation
Cultural Diversity as the Final Outcome of EU Policymaking in the Audiovisual Sector: A Critical Analysis
The Implementation of Droit de Suite – An Inventory and Reflection in the light of the Community's Cultural Competence
Annex - UNESCO Convention on the Protection and Promotion of the Diversity of Cultural Expressions