maestro
mastercard
visa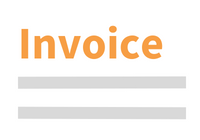 Questions about this product?
Contact our customer service
Questions choisies de droit européen des affaires / Selected Issues in European Business Law
60 ans d'études juridiques européennes à Liège / 60 years of European legal studies at Liège
Book | 1st edition 2023 | Europe | Pieter Van Cleynenbreugel, Jonathan Wildemeersch Also available on Strada lex
Description
C'est en 1963 que Pierre Pescatore créa l'Institut d'études juridiques européennes (IEJE), sous l'impulsion de Fernand Dehousse. C'était le début d'un enseignement et de travaux de recherches entièrement dévolus au droit dit « européen » au sein de la Faculté de droit, de science-politique et de criminologie de l'Université de Liège.
Le soixantième anniversaire de l'IEJE – rebaptisé en 2020 « EU Legal Studies » – est l'occasion de mettre à l'honneur le droit de l'Union européenne en s'interrogeant sur les défis actuels qui se présentent dans les trois principaux thèmes de recherche de l'institut : le droit institutionnel et procédural, le droit de la concurrence, le droit du marché intérieur, du numérique et de la propriété intellectuelle.
Pour chacune des thématiques abordées (justiciabilité du principe d'économie de marché ouverte et de libre concurrence, applicabilité du droit de la concurrence aux États, État de droit et indépendance des juges, autonomie du droit de l'Union, exécution du droit de l'Union et voies de recours, émergence d'un marché unique numérique, etc.), le lecteur trouvera des analyses qui, au travers de diverses dispositions de droit primaire ou dérivé de l'Union européenne, portent, pour l'essentiel, sur la même question : comment, dans la pratique, l'ordre juridique de l'Union européenne appréhende-t-il le concept de la souveraineté (politique, économique, numérique) des États membres. Cette question fondamentale était au coeur des premières analyses scientifiques du projet d'intégration européenne et elle continue d'inspirer les recherches des membres de l'EU Legal Studies.

In 1963, Pierre Pescatore created the Institut d'études juridiques européennes (IEJE), under the impetus of Fernand Dehousse. This was the beginning of teaching and research work entirely devoted to "European law" within the Faculty of Law, Political Science and Criminology of the University of Liege.
The sixtieth anniversary of the IEJE – renamed in 2020 «EU Legal Studies» – is an opportunity to highlight the law of the European Union by examining the current challenges in the three main research themes of the institute: institutional and procedural law, competition law, internal market, digital and intellectual property law.
For each topic addressed in this book (justiciability of the principle of an open market economy and free competition, applicability of competition law to States, rule of law and independence of judges, autonomy of Union law, enforcement of Union law and remedies, emergence of a digital single market, etc.), the reader will find analyses which, through various provisions of primary or secondary European Union law, essentially deal with the same question: how, in practice, does the European Union legal order apprehend the concept of sovereignty (political, economic, digital) of the Member States? That fundamental question was at the heart of the first scientific analyses of the European integration project and continues to inspire the research of the members of EU Legal Studies.
Digital version available on :
Strada lex Belgium
Strada lex Luxemburg
Strada lex Europa
You have a subscription? Activate the digital version for free with the code in the book.
Technical info
More Information

| | |
| --- | --- |
| Type of product | Book |
| Format | Paperback |
| EAN / ISSN | 9782802773474 |
| Series name | Collection droit de l'Union européenne - Colloques |
| Weight | 390 g |
| Status | Available |
| Number of pages | 242 p. |
| Access to exercice | No |
| Publisher | Larcier |
| Language | English, French |
| Publication Date | May 10, 2023 |
| Available on Jurisquare | No |
| Available on Strada Belgique | Yes |
| Available on Strada Europe | Yes |
| Available on Strada Luxembourg | Yes |
Table of contents
Summary/Sommaire
Avant-propos
Part I – The Enduring Relevance of René Joliet's Work in Modern Competition Law
Partie I – La pertinence des travaux de René Joliet dans le droit moderne de la concurrence
>Is Law too Serious a Matter to be Left Exclusively to Judges? Tribute to René Joliet, Judge at the Court of Justice of the EU (1984-1995)
>The Respect of the Principle of an Open Market Economy with free competition by the EU institutions and the Member States
Part II – The Challenges of the Digital Single Market
Partie II – Les défis du ma rché unique numérique
>Regulating Technology through Copyright Law : The Way Forward for Building a Digital Single Market?
>Intermediary Liability Regime in the Digital Single Market
Part III – The Institutional and Processual Challenges of the Union
Partie III – Les défis institutionnels et processuels de l'Union
>The Rule of Law in the EU and Article 19 TEU
>Judicial independence as a template for the enforcement of European values
>L'autonomie du droit de l'Union comme quête d'espace constitutionnel : une évaluation critique de la revendication de souveraineté par la Cour de justice
>Access to Justice in Composite Procedures for the Implementation of EU Law: the Story so Far
General Conclusion/Conclusion générale
>D'une « Communauté de droit » garante d'une protection juridictionnelle effective à une Union garante des valeurs de l'État de droit
Table des matières