maestro
mastercard
visa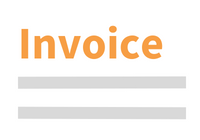 Questions about this product?
Contact our customer service
Rome I and Rome II in Practice
Book | 1st edition 2020 | United Kingdom | Emmanuel Guinchard Description
This book is devoted to the applicable law to contractual and non-contractual obligations in the European Union. The Rome I and II Regulations provide uniform conflict-of-laws rules in order to avoid undue forum-shopping. In theory, all national courts of EU Member States (excluding Denmark) apply the same rules determining the applicable law. Rome I and Rome II in Practice examines whether the theory has been put into practice and assesses the difficulties that may have arisen in the interpretation and application of these Regulations. Such a study appears invaluable as the Rome I and II Regulations may be seen as a critical stepping stone towards the construction of a true and far-reaching European Private International Law.

Providing clear and detailed insights into the national case law of most EU Member States, as well as the case law of the Court of Justice of the European Union, and followed by a comparative analysis, this book is a valuable resource for practitioners, the judiciary and academics who are interested in understanding how EU law is applied on national and European levels.

With contributions by Marie-Elodie Ancel, Apostolos Anthimos, Davor Babić, Laura Maria van Bochove, Petr Bříza, Marcin Czepelak, Aleksandrs Fillers, Pietro Franzina, Emilia Fronczak, Aleš Galič, Uglješa Grušić, Emmanuel Guinchard, Tomáš Hokr, Csongor István Nagy, Elena Judova, Inga Kačevska, Thomas Kadner Graziano, Jerca Kramberger Škerl, Miloš Levrinc, Christiana Markou, Valentinas Mikelėnas, Nikolay Natov, Máire Ní Shúilleabháin , Vassil Pandov, Afonso Patrão, Michel José Reymond, Diana Sancho-Villa, Geert Van Calster, Stephan Walter, Matthias Weller and Dora Zgrabljić Rotar.


_______


Emmanuel Guinchard is a Senior Lecturer in Law at Northumbria Law School, United Kingdom. His teaching and research focuses on Private International Law, European Union Law, World Trade Organization Law, and Competition Law. He has published widely in the field of European Civil Justice and blogs at https://europeanciviljustice.wordpress.com/.


Technical info
More Information

| | |
| --- | --- |
| Type of product | Book |
| Format | Hardback |
| EAN / ISSN | 9781780686714 / 9781839700958 |
| Weight | 1325 g |
| Status | Available |
| Number of pages | liv + 670 p. |
| Access to exercice | No |
| Publisher | Intersentia |
| Language | English |
| Publication Date | Nov 5, 2020 |
| Available on Jurisquare | No |
| Available on Strada Belgique | No |
| Available on Strada Europe | No |
| Available on Strada Luxembourg | No |
Chapters
Downloads
Introduction
Questionnaire for the National Reports
Court of Justice of the European Union
Belgium
Bulgaria
Croatia
Cyprus
Czech Republic
France
Greece
Hungary
Ireland
Italy
Latvia
Lithuania
Luxembourg
The Netherlands
Poland
Portugal
Slovakia
Slovenia
Spain
United Kingdom
Conclusion