maestro
mastercard
visa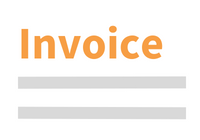 Questions about this product?
Contact our customer service
Rule of Law after War and Crisis
Ideologies, Norms and Methods
Book | 1st edition 2012 | World | Richard Sannerholm Description
Rule of law has emerged as an essential objective in assistance to post-conflict and post-crisis societies such as Somalia, Kosovo, Liberia and Egypt. This has led to a host of externally promoted programmes and projects on law reform, constitutional development and judicial training, and security sector transformation.

Through UN Security Council resolutions and other means of conditionality, the rule of law is not simply promoted in post-conflict and crisis settings, but also enforced. A failure to adhere to the rule of law can result in donors withholding funds and political support. The employment of the concept as a standard and condition in state-building has national legal and political consequences. Clarity in communication on the rule of law is of great importance.

This book provides a critical analysis of past and current rule of law promotion, and argues that despite past experiences of development and technical assistance, rule of law reform in war-torn and crisis societies operates in an autonomous field where best practices and lessons learned are rarely or only superficially acknowledged. Furthermore, there is a need for a reorientation of rule of law assistance to the core values of the concept in order to retain its independent and 'analytical bite', and to develop criteria that can guide reformers in the field. The author provides a comparative and systematic overview of how rule of law promotion has been put into effect and identifies challenges and opportunities for enhancing and strengthening norms, ideologies and methods for legal and judicial reform after war and crisis.


About the book
'This compelling account of the role of international actors promoting rule of law in war to peace transitions argues that we have overreached. By prescribing value-laden rule of law reforms to formal justice institutions after war, we have created 'blind-spots': international actor accountability, informal and customary justice systems, and the procedures and outcomes of public administration. This important book argues that the real test of international rule of law interventions is whether they create spaces where conflict-weary citizens can demand, challenge, and participate in the creation of better local governance.'
Professor Veronica L. Taylor, Australian National University and University of Washington

'In short, Sannerholm's pithy volume is an excellent primer for those interested in international rule of law reform efforts in countries emerging from war or crisis. He harhors no illusions about the challenges that these reform efforts face, and his criticisms of such efforts to date are realistic and incisive without succumbing to pessimism. Overall, Rule of Law After War and Crisis is a welcome contribution to our understanding of the foundational importance of the rule of law and the immense challenges the international community faces in establishingit where it is absent.'
Kendall L. Manlove in International Law and Politics (2013) 953


About the author
Richard Zajac Sannerholm holds a PhD in law and has experience in rule of law reform in post-conflict, crisis and transition countries, working as a researcher and adviser for international organizations, national agencies and non-governmental organizations. Zajac Sannerholm currently works as a researcher and project leader at the Folke Bernadotte Academy in Sweden.

Technical info
More Information

| | |
| --- | --- |
| Type of product | Book |
| Format | Hardback |
| EAN / ISSN | 9781780680088 / 9781839700736 |
| Series name | Series on Transitional Justice |
| Weight | 647 g |
| Status | Available |
| Number of pages | xvi + 276 p. |
| Access to exercice | No |
| Publisher | Intersentia |
| Language | English |
| Publication Date | Feb 21, 2012 |
| Available on Jurisquare | No |
| Available on Strada Belgique | No |
| Available on Strada Europe | No |
| Available on Strada Luxembourg | No |
Chapters
Downloads
Introduction
PART I. CONCEPTUALISING RULE OF LAW REFORM
1. Rule of Law Reform – Theoretical Framework
2. Rule of Law Ideologies and Objectives
3. Common Points of Departure and Convergence
PART II. IMPLEMENTING RULE OF LAW REFORM
4. Law Reform and Constitutional Reform
5. Institution Building
6. Effectiveness and International Accountability
PART III. A RULE OF LAW FOR STATE-BUILDING
7. A Rule of Law for State-Building